Tik Tok owns a rich audio store to add more fun to each video with domestic and foreign music. However, many Tik Tok videos do not display the original song name or you just want to download the music on Tik Tok to your phone to set the ringtone for your phone, for example. Instead of having to download Tik Tok videos to your device, then converting the video to mp3 is quite time consuming, you can immediately use the Tik Tok music search website to download music on Tik Tok in the article below.
Instructions to download Tik Tok music on phones and computers
Step 1:
First of all, we can open the Tik Tok application on the computer or on the phone. Later copy video link to use as shown below.
Step 2:
Then you access the qload.info website by following the link below to download the audio in the Tik Tok video. This website also supports downloading Tik Tok videos without logo quickly.
https://qload.info/tiktok-audio
Step 3:
At this website interface, we will paste Tik Tok video link I want to get the audio at Paste a link to video or music press Process to conduct audio search in video and extract audio from video Tik Tok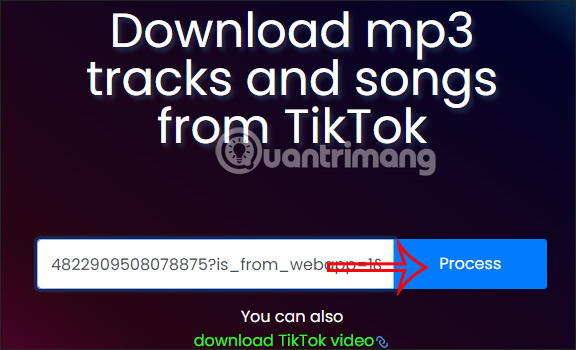 Step 4:
Now we will see sound that you need to download from Tik Tok video. You can immediately tap Download tracks to download the music used in the Tik Tok video to the device. Or click Open track to open another tab to listen to video audio and also download from that interface.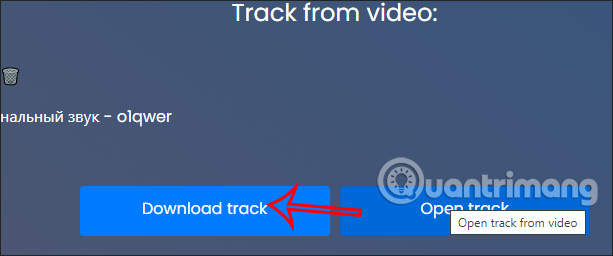 How to download music on Tik Tok to your phone
Step 1:
First, you start the Tik Tok application on your phone. If you do not have Tik Tok or have not updated the application to the latest version, you can visit the link below to do this.
Step 2:
At the main interface, Tik Tok will provide you with "made" videos created by the community. You search for a video with the music you like, then click share icon right side of the screen.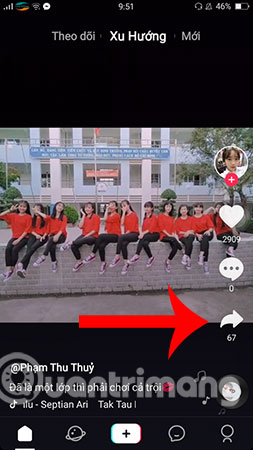 Step 3:
Next, you choose Download to proceed to download that video to your phone. This process happens quite quickly because each video on Tik Tok has a short duration, up to 15 seconds. You will receive a message where to save the video folder, remember where to store this so you don't waste time searching for videos in the following steps.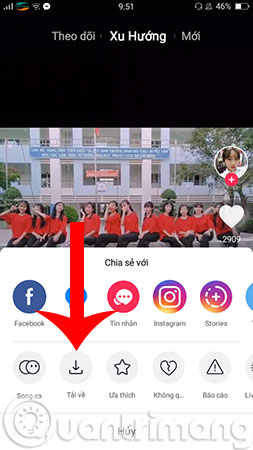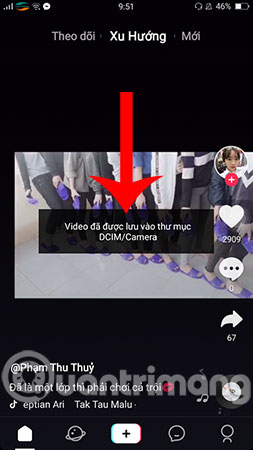 Step 4:
After downloading the music video is complete, you access the online file format conversion page called CloudConvert to convert the Tik Tok video into an mp3 file as a phone ringtone.
Step 5:
The website interface appears, you select the item Select files and select next Document to get the previous video.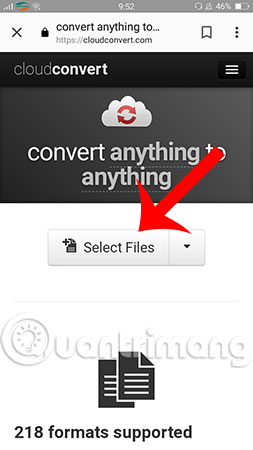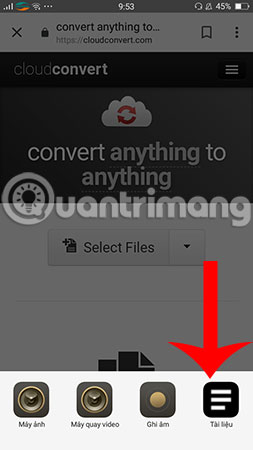 Step 6:
Select the Tik Tok video you just downloaded in the step above.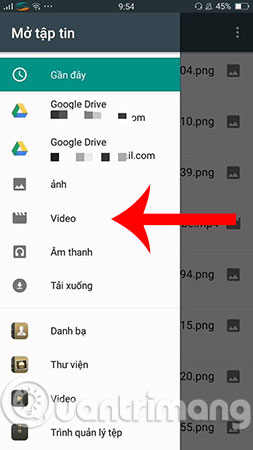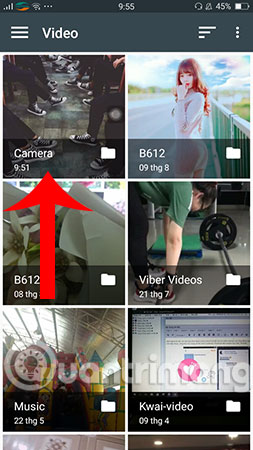 Step 7:
Now you click Audio and choose the format as mp3 as shown, that is the tail of the music.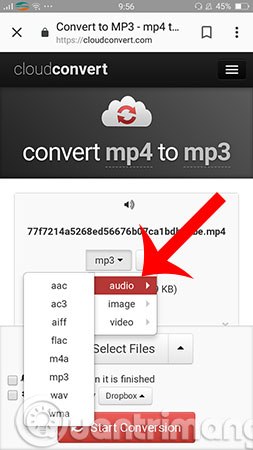 Step 8:
To convert it into a ringtone for your phone, press the . button Start Convert.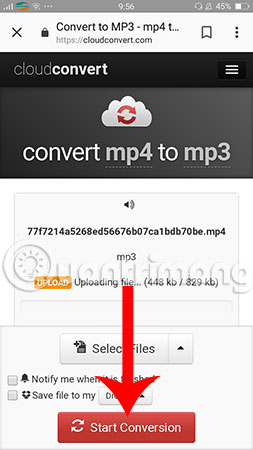 Step 9:
When the conversion is successful, you click Download to download music to your device.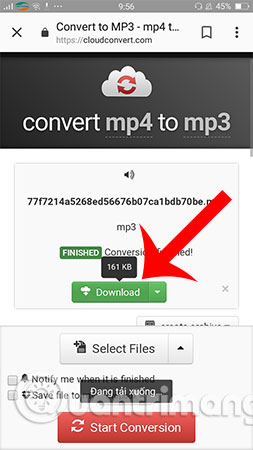 Step 10:
Finally, you open the file and enjoy the music. Of course, you can now set that song as your ringtone.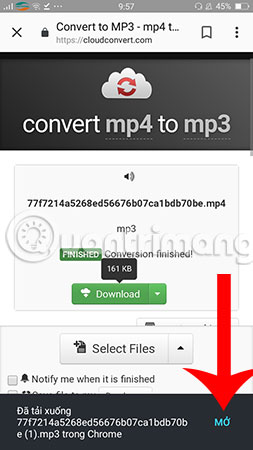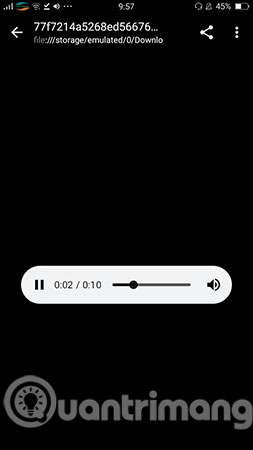 Above is a detailed guide on how to download Tik Tok music to your phone, from now on, if you feel a certain song on Tik Tok is too good and want to immediately download that song to your phone as a ringtone, just You need to follow the steps that we have just shared to install Tik Tok ringtones successfully.
In addition, there are many other great Tik Tok tips that you should know if you often use this application such as how to set Tik Tok videos as your phone wallpaper, how to search for users on Tik Tok by ID, .. Learn more to enhance your experience with Tik Tok video social network.
.