In the process of browsing the web, sometimes we have the need to download certain types of files and data to the computer. That's why Microsoft Edge offers you a separate section to manage the data you have downloaded to your device. This article will show you how to view and delete data download history in Microsoft Edge with just a few simple clicks.
View and delete download history in Microsoft Edge
First, launch the Edge browser on your PC. In any Edge window that opens, press Ctrl + J on the keyboard. Or you can also click the three dots button in the upper right corner of the window to open the system menu and select the item "Downloads"(Download).
Your download history will be listed in a special list, appearing from an area next to the address bar. Using this menu, you can check the status of your downloads, view information about completed downloads, open downloaded folders, search for downloaded files, delete files, and more.

To remove a file from the downloads list in Edge, simply hover over an entry in the list until you see icons appear next to the file. (If the file you want to delete is not in view, click "See more(See more) at the bottom of the menu). Then, click the trash can icon next to the file you want to remove from the list.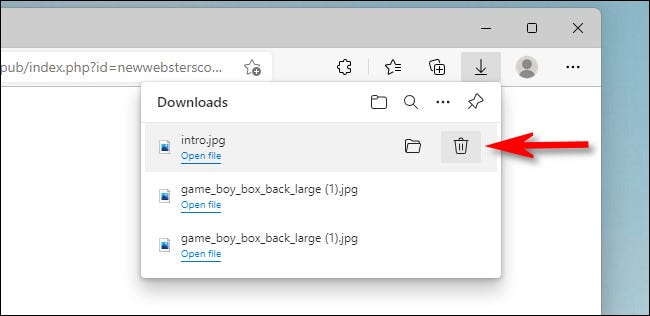 In case you want to clear the entire download history on the browser, open the Downloads list (press Ctrl + J), then click the three-dot button in the list. In the pop-up menu, click "Clear all download history"(Clear all download history).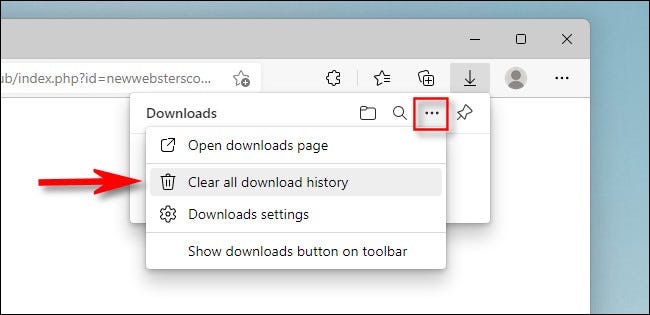 (Note: Deleting download history will not delete or affect the actual files you have downloaded. The files will still be stored on your computer, in the location you selected).
A warning window will pop up, asking you to confirm your action. Click "Remove All" to confirm, and your download history will be deleted immediately.
It's important to note that Edge's InPrivate browsing mode won't automatically delete your download history, so you'll need to clear it manually from time to time to maintain your local privacy.
Wish you always have a good experience with Edge!
.