The first Intel B660 and H610 motherboards have started to be listed by online retailers in China with attractive starting prices, from only 85 USD. That is even lower than the expected price that Intel will announce when these motherboard models are officially launched next week at CES 2022.
According to Intel's plan, the 600-series motherboard line will be expanded with many options in the low-cost and popular segments, including H670, B660 and H610 models to better reach customers with high-end customers. purse is not too rich. These are basically all accessible products, and are compatible with Intel Alder Lake processors.
Notably, a few 600-series motherboards from Gigabyte and ASRock have been listed in Chinese retail stores, as well as on Taobao. All are listed as "individual sellers", and that suggests that these prices could be better when the product goes on sale.
The H610M-HDV/M.2 is the cheapest model listed at just $86. The motherboard features a 7+1 phase VRM design powered by a single 8-pin connector, 2 DDR4 DIMM slots, a single M.2 Ultra slot, 1x PCIe x16, and 2 PCIe x1 slots plus 4 SATA III ports. The motherboard only comes with one heatsink and that is on the H610 PCH itself. IO support will also be at the most basic level. Based on the pictures provided by the seller, it looks like there will be enough inventory to meet the needs of the users.
Next up is the ASRock B660M-HDV model listed for US$100. The board looks like the H610 HDV but has an extra Hyper M.2 slot and a few USB ports on the IO. There will also be a $15 more expensive variant, which is expected to have additional features and chipset upgrades. There is also a B660M PRO RS & B660M-HDC for $109, but the seller hasn't shared any pictures of these motherboard models. They are said to be slightly better than the HDV variant in terms of IO and power delivery.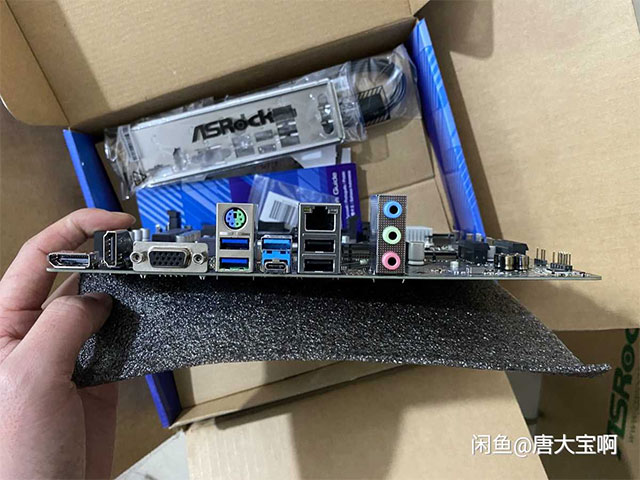 Finally there are two models from Gigabyte, the B660M DS3H & D2H, both of which are DDR4 variants and listed for $118. The more expensive Gigabyte B660M will provide additional heatsinks via VRM, PCH, and a single M.2 slot. They also come with 4 DDR4 DIMM slots and have a wide range of IO ports supporting the full range of basic connections.
All motherboards beyond the Intel H610 series will support memory overclocking (XMP 3.0). For IO, Intel's H670 will have up to a PCIe Gen 5 slot (x16 or x8/x8), while the rest will have a single Gen 5 slot. As for DMI, the H670 board will support a 4.0 x8 link, while the B660 and H610 will have a 4.0 x4 link. Regarding the number of Gen 4 lanes, H670 has 12, B660 has 6 while H610 does not support it. For Gen 3, H670 owns 12 lanes, while both B660/H610 only support 8 lanes.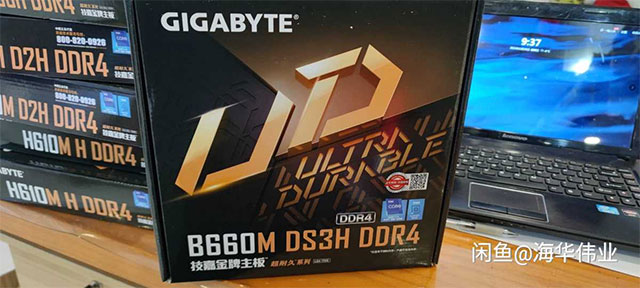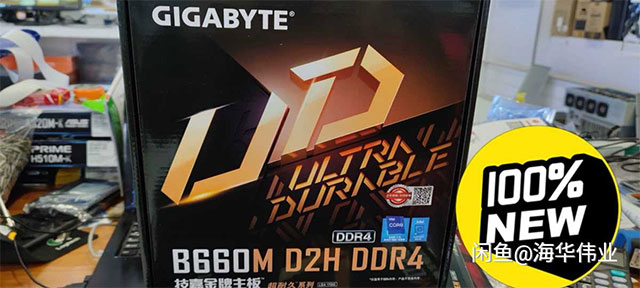 The Intel H670, B660, and H610 motherboards will essentially cost less than the Z690 series. The great thing is that most of these motherboards have DDR4 support, as DDR5 is still too expensive and has serious supply problems at the moment. Therefore, they become a good choice in the general user segment.
Major motherboard manufacturers including ASUS, MSI, Gigabyte, ASRock and Biostar will announce their new 600 series designs based on Intel H670, B660 and H610 chipsets at CES 2022. Stay tuned!
.