Apple and Hyatt Hotels Corporation (Hyatt Hotels Resorts), an American multinational hotel company, have just announced a unique and equally exciting partnership agreement. Accordingly, Apple iPhone and Apple Watch hardware devices can now be used as smart and convenient hotel room keys.
Apple has mentioned this interesting feature on the WWDC 2021 stage, but now it has just implemented it in practice. The core method of operation is nothing too complicated. iOS 15 and watchOS 8 will allow iPhone and Apple Watch owners to store hotel keys as digital information on their devices, and use them to authenticate (open doors) when needed. Therefore, it is a prerequisite that devices are running on new versions of the operating system, at least iOS 15 or later on iPhone and watchOS 8 or later on Apple Watch. The digital keycards support Apple Wallet's Express Mode feature. This means that users will not need to authenticate with Face ID or Touch ID every time they want to use it.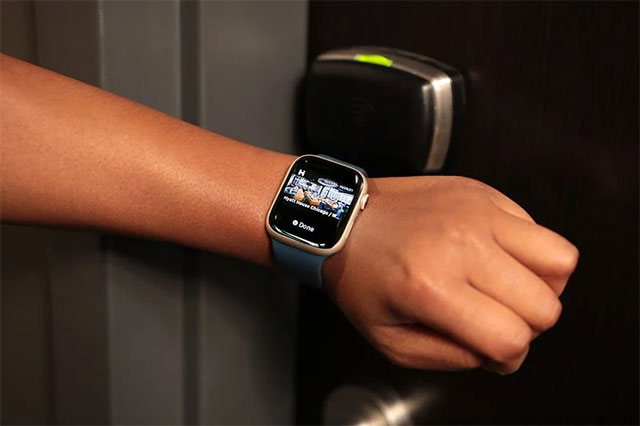 Users can actively add a key card at any time after booking. But you'll still need to check in at the front desk before you can use your iPhone or Apple Watch as a room key, or authentication tool to enter any other restricted areas in the hotel or resort.
At the present time, the use of iPhone and Apple Watch as room keys, gym, swimming pool and elevator, .. has only been applied at Hyatt's chain of luxury hotels and resorts in the United States. Ky. But if it is feasible and gives positive feedback, Apple will certainly soon have plans to introduce this new feature to other famous hotel chains around the world, bringing an interesting convenience to users.
.