Competition in the CPU market is fierce, and when it comes to Android smartphones, there are three main competitors. Qualcomm with Snapdragon processor, Samsung with Exynos chip and MediaTek with MediaTek chip. Each chip manufacturer has its own pros and cons.
Recently, a big new company has entered this market: Google. The Pixel 6 and Pixel 6 Pro are the first devices to use Tensor, Google's first in-house SoC, which will be offered with Pixel phones from this point on. So what's the difference between these 4 manufacturers' chips? And does it really matter what chipset your phone is running?
Snapdragon: Fan favorite
Qualcomm is considered the king by both reviewers and users in the Android chip arena, thanks to its Snapdragon CPUs. There are many lines of Snapdragon chips, each with different performance and price points.
There's the Snapdragon 800-series, designed for flagship performance and for flagship smartphones, followed by the 700-series and 600-series, for mid-range smartphones. The 400 series is featured in low-cost phones, under $200.
These processors are used by pretty much every major smartphone manufacturer, from Samsung, Google, Oppo, Xiaomi, and OnePlus. And we can clearly see why. Snapdragons always have the highest performance compared to other Android chips, whether flagship or mid-range chips.
Qualcomm customizes standard ARM cores to improve their performance and also creates its own GPU designs under the umbrella of Adreno, instead of using standard ARM Mali designs.
And they're also a boon to development, with extensive documentation making the task of porting custom ROMs to Qualcomm-powered phones much easier than with Exynos or MediaTek phones (although this advantage doesn't seem to be the case). as big as before, thanks to Project Treble and GSIs).
Of course, there are also downsides. Qualcomm chips are often more expensive than competitors, especially in the high-end segment – 2020 saw a significant price increase with the Snapdragon 865, forcing OEMs like Google and LG to use mid-range chips instead. on its flagship.
Qualcomm doesn't make smartphones itself, but it supplies its chips to a lot of smartphone manufacturers. And its importance in the Android ecosystem cannot be underestimated.
Exynos: Surprising Performance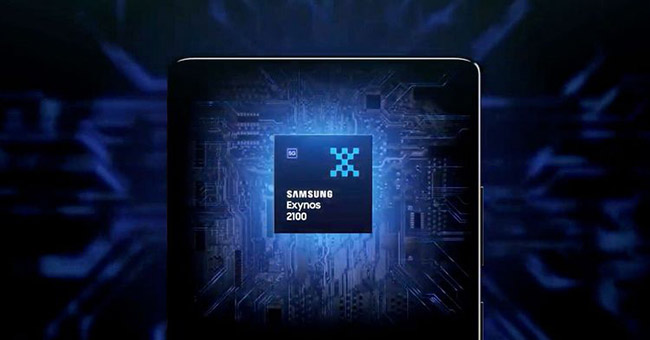 Although less commonly seen in practice than Snapdragon processors, Exynos chipsets are often not far behind in head-to-head comparisons with Qualcomm's chipsets.
Exynos CPUs are manufactured by Samsung and are used in its phones globally (though Samsung uses Snapdragon in some markets like the US mainly because of the modem). They are also sometimes seen on phones from other manufacturers such as Meizu.
When it comes to performance, Exynos chipsets often match or even outpace comparable Snapdragon performance, especially with high-end products. In 2021, Snapdragon 888 and Exynos 2100 are the top performing chips, each of which will outperform in different situations.
The same story happened in the previous generation, with Snapdragon 865 and Exynos 990. These two chips compete closely with each other and often there is no clear winning option.
Samsung uses more generic CPU/GPU designs than Qualcomm, but Samsung doesn't shy away from change sometimes. At some point, we might even see Samsung use Radeon GPUs in its chips.
They are also often cheaper than Snapdragon alternatives – this can be seen when looking at the price difference between Snapdragon and Exynos versions of identical Samsung phones.
MediaTek: OK in the mid-range (and low-cost)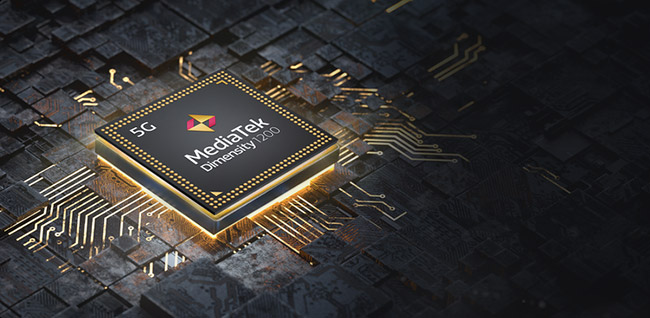 MediaTek doesn't always get the love it deserves, because MediaTek is a Taiwanese chip maker and like Qualcomm, it sells chips to other OEMs.
MediaTek chips have been used by a lot of OEMs, including some big names. Even Samsung has used MediaTek chips and this list includes companies like Xiaomi, OnePlus, Oppo, etc..
While Qualcomm is often considered the king of the Android CPU market, MediaTek holds the throne in terms of sales. In terms of market share, MediaTek chips are used in 43% of smartphones worldwide. In contrast, Qualcomm has only 24%, (this is still respectable but compared to 43% is still quite modest).
However, MediaTek has a bad reputation in the eyes of some Android fans as it is often chosen to power low-end, cheap but very slow phones.
But looking at the mid-range and high-end products from MediaTek, including the company's flagship Dimensity lineup, as well as some of the Helio chips, you'll see that they are indeed very respectable CPUs.
They will probably perform just as well as a Snapdragon-powered phone, but at a significantly lower cost.
Tensor: A new name in the Android chip market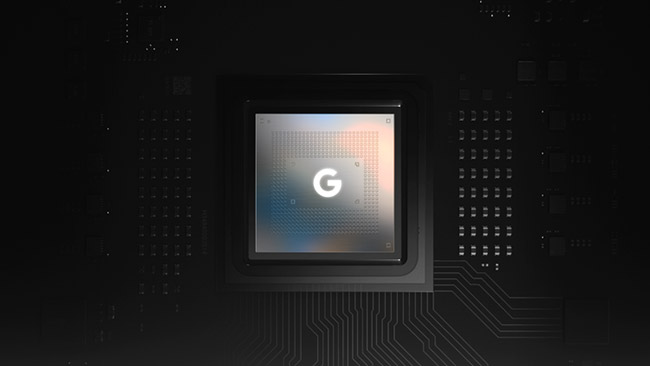 Google is a newcomer in chip manufacturing. Google Tensor was released this year, appearing on the Pixel 6 and Pixel 6 Pro. As Google's first chips, they have a long way to go before reaching the full potential of Google's silicon.
Google Tensor has a few advantages: Focus on AI, Machine Learning, and security, thanks to the Titan M2 chip. Every component of the chip is powered by Google's AI, even including the company's phone AI coprocessor. The chip itself is comparable to the most powerful CPUs on the market, like the Snapdragon 888 and Exynos 2100.
Google still has a long way to go. Its CPU even still has to get some help from Samsung. That's no big deal because Apple started the same way. There will be many more interesting things in the future.
Which chip should you choose?
There is no right or wrong answer here. The point is, it doesn't really matter what brand of CPU you have. They're all great in their own right, and there's probably no truly out-of-the-box option. However, if you start to get into specific aspects, the answer will be a little different now.
If you are looking for the absolute best performance, then Qualcomm or Exynos are the right choice, but if you want an open device that can be easily modified, Snapdragon is probably the better choice.
If you are looking at the mid-range segment, Snapdragon is also a good choice, but you can also consider options from MediaTek. Finally, if you're a Google fan, you won't be disappointed with Tensor on the Pixel 6.
.