Jhin is expected to be the main carry in the ADC team of DTCL this season 6. The price of 4 gold coins further confirms the main damage position for his team.
With ADC, Jhin will have a chance to deal more damage when he is standing in the corner. Along with that is the Robot system that will speed up Jhin's attacks, not to mention the Hextech Upgrades that will allow champions in the team to have an advantage in damage or attack speed.
New lessons have to be re-learned from the beginning, but basically, Jhin's skills are somewhat familiar like those of the last 3 and 4 seasons and gamers who are familiar with the game can properly map Jhin. However, we will still find out what this Jhin season 6 needs.
Jhin's skills, clans and stats season 6 DTCL
Tribe

ADC combined with a Robot will make Jhin a champion that deals massive damage in the game. The attack speed from the Robot with the Hextech upgrade will be faster and Jhin can shoot faster, Jhin's 4th shot will quickly finish the enemy team.
If Jhin is placed in the corner, Jhin will be even stronger when the Gunners gain increased damage when their bullets pass through many attack range cells. It is important for Jhin to stand long enough before he is alone or has too few champions on the field.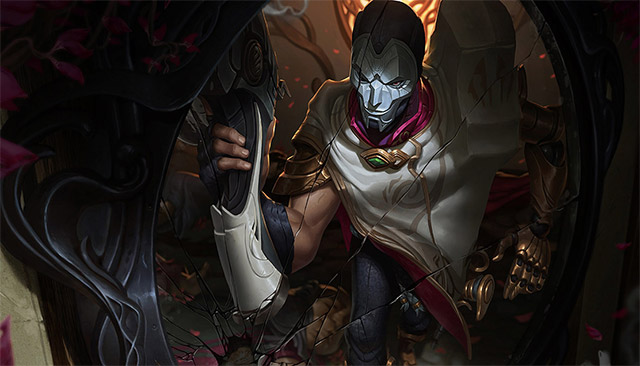 Skill
Intrinsic: Every second Jhin attacks 0.85/0.9/1.2 times. Every 1% attack speed is converted to 0.8 AD and every 4th attack deals 200%/400%/1234% physical damage. Each time you shoot through an enemy, the damage is reduced by 33%. Jhin's 4th shot will critically strike and deal 44% more damage based on the target's missing health.
Dress up Jhin DTCL season 6, Jhin DTCL standard outfit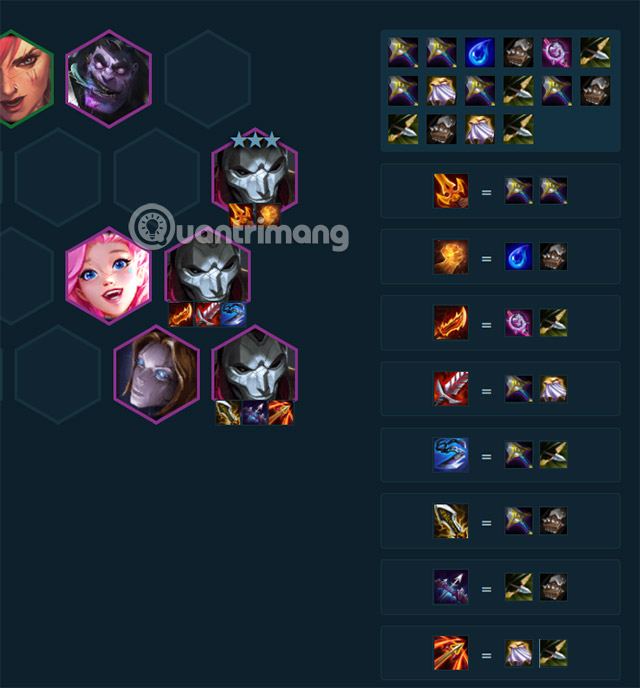 If you decide to get Jhin, then prioritize BF Sword > Wooden Bow > Practice Gloves > Silver Cloak. The items for Jhin are mainly critical damage and physical damage support items for him.
Jhin DTCL lineup 6
Gunner + Robot

There are not many tests for Jhin in this season 6, but with Hextech Upgrades, you can build the team flexibly and see a lot of things, then build that thing. If you choose both Robot and Gunner, the team will be a bit short on resistance but the damage is huge. At the end of the game if there is a 2 Gunner or 2 Robot Hextech Upgrade, you can choose depending on whether you want Jhin to need attack speed or damage.
Combined Gunner

Sion will occupy up to 2 slots in the team, so you will have to be 9 or have a Tactical Crown or upgrade Hextech New Recruit + 1 Slot in the team to be able to hold Sion if you are only at level 8. This squad will many defenses and many adverse effects for the enemy team. If upgraded enough, the generals in the team will help Jhin have enough time to shoot.
Combined Robots

What Jhin needs on this team is damage, although his attack can be fast and the 4th shot will help finish the enemy. The element of controlling and supporting allies in this team is quite a lot, but the defense seems to be a bit weak. Should consider adding more resistant generals so that the defense has time to hold the opponent.
Maybe in the near future Jhin will have more suitable squads for him from experienced gamers. If there are more new articles by Jhin, I will update more for you to try in this season 6 DTCL.
.