If nothing changes, the GeForce RTX 3090 Ti will be released in January 2022, becoming the leading gaming graphics card in NVIDIA's Ampere line in particular, and perhaps the entire market in general. The RTX 3090 Ti is expected to become a more perfect version of the current RTX 3090, which is also being appreciated. It also provides better performance thanks to the new generation GDDR6X VRAM.
Recently, the first leaked images of the GeForce RTX 3090 Ti have also been discovered on the internet, giving an overview of this highly-anticipated product. In fact, this is the RTX 3090 Ti variant made by ASUS, a longtime AIB partner of NVIDIA. Full name ASUS GeForce RTX 3090 Ti TUF Gaming, this variant will basically still have the same specifications as NVIDIA's "original" version, but will be slightly tweaked in design and functionality. ASUS intended performance.
The leaked source does not mention any details about the card's specifications, nor does it show it visually. The only thing we can see is that the packaging looks quite similar to the existing 3090 TUF Gaming model. Notably, there is absolutely no information about PCIe Gen 5.0 being supported, but instead still only PCIe Gen 4.0. PCIe Gen 5.0 is considered one of the highlights of the GeForce RTX 3090 Ti. However, for unknown reasons, the ASUS variant does not support this new feature.
In terms of specifications, the 3090 Ti is expected to remain a top graphics card in the segment with a full GA102 GPU with 10752 CUDA cores. The card is expected to feature 21Gbps memory based on 24GB GDDR6X VRAM. This will allow the GPU to support up to 1TBps of bandwidth.
Previous rumors claimed the GeForce RTX 3090 Ti will have a TGP of over 400W, which is 50W more than the current 3090. This means that users can expect faster clocks on both the GPU and VRAM.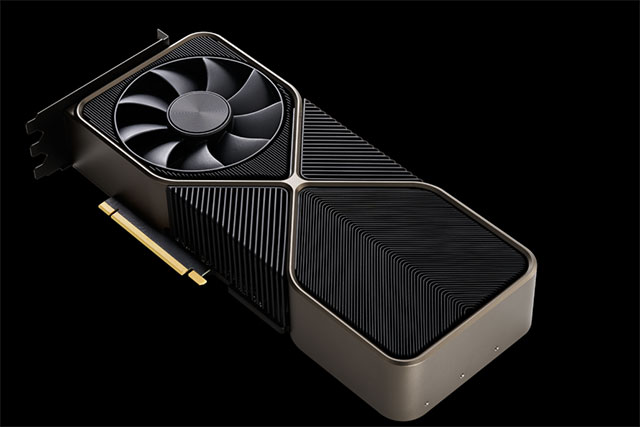 One big change for the NVIDIA RTX 3090 Ti is the addition of 2GB GDDR6X memory modules. Running at 21 Gbps will require more power, and more power leads to higher temperatures. The denser capacity modules will allow NVIDIA to place all the modules on the front of the PCB (total 12 modules), thereby reducing the temperature of the memory and PCB. during operation.
GeForce RTX 3090 Ti is said to launch CES 2022, and officially hit shelves on January 27 (if everything goes according to plan). The list price of the GeForce RTX 3090 Ti will likely remain at $1,499 (MSRP). But with the current scarcity of gpu, it is difficult for ordinary users to own a product at that price.
.