The full price list of the all-new MSI B660 motherboard models has been unexpectedly revealed, and immediately attracted the great attention of the PC enthusiast community.
According to leaked information, all models of the B660 series will support DDR5 RAM, and prices are mainly concentrated in the popular, low-cost segment. This will also be the main product line of MSI in the near future, next to the top Z690 GODLIKE models aimed at the higher-end segment.
With prices ranging from $119 all the way up to $259, it's clearly going to be a much more accessible lineup than the H670 and Z690 models. The full list of specific selling prices is as follows:
MAG B660 Tomahawk WiFi – $259
MAG B660M Mortar WiFi – $239
MAG B660M Mortar – 219 USD
MAG B660M Bazooka – $199
PRO B660-A – 209 USD
PRO B660M-A – WiFi- 209 USD
PRO B660M-A – 189 USD
PRO B660M-G – $139
PRO B660M-B – $129
PRO B660M-E – $119
Thus, the B660 series will include 10 models, classified by MSI into 4 MAG models and 3 PRO models. In particular, MAG motherboard models will include the most advanced version of WiFi Tomahawk for US$259, followed by WiFi Mortar B660M for US$239, Mortar B660M for US$219, and B660M Bazooka for $239. 199 USD. MAG models will generally target the $200 to $260 price range.
Meanwhile, the PRO models will cost up to 209 USD – which is the B660-A version. Next is the B660M-A WiFi for $189, the B660M-G for $139, and the B660M-B will retail for $129. While the lowest-end version, B660M-E will cost only 119 USD.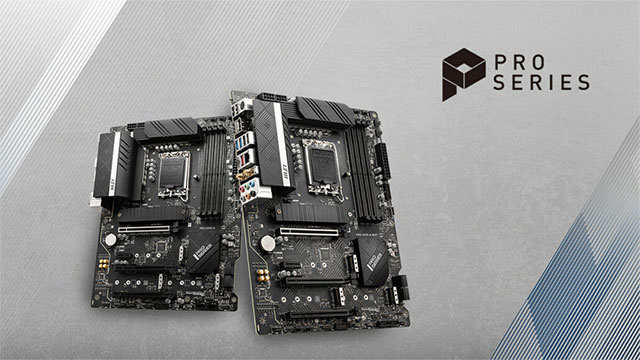 The leak also shows that all MSI B660 motherboard models support DDR5 memory. This should make things a bit interesting because the B660 series supports XMP overclocking, as well as being able to make good use of the speed advantages that DDR5 has to offer. However, this is not reasonable at the moment, because the selling price of DDR5 modules is very high and rare. Equipping DDR5 RAM on a popular old board model at this time is clearly not a reasonable choice.
All in all, MSI looks to be launching an interesting line of motherboards soon, with a very reasonable price tag as well. Tomahawk will certainly be the main highlight of the B660 product line, along with Mortar and Bazooka shaping MSI's mainstream product series in the "budget" motherboard segment.
.