Most computers use time will generate system files, files of unnecessary applications, making the computer become slower, although we switch to safe mode to delete but These "stubborn" files still cannot be deleted. The solution here is to delete the file using LockHunter.
LockHunter is a small, useful utility to delete, or fix those stubborn files quickly and easily. LockHunter allows us to delete files locked by the operating system, locked by viruses (note: LockHunter does not have anti-Virus function). Then send the files to the recycle bin (Recycle), handy for recovery if deleted important system files.
Instructions to delete stubborn data files with LockHunter
To use LockHunter to delete data you need to download and install software on your computer. If not, you can download the latest version of LockHunter here.
– After installation, LockHunter has the interface as shown below
Instructions for working with locked files. (Do the same with Folder)
Step 1: Select the file to be manipulated by clicking select Browse for a file …

Step 2: In this step we access the folder containing the file being locked. Select the file and select Open follow the steps (first), (2).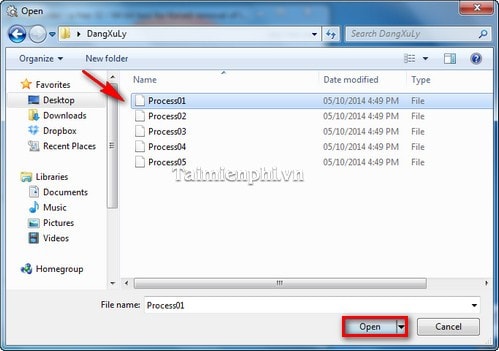 – If the file does not have any locking process, the notice is as shown below.

– If the file has a locked process, the notification is as follows.

– Click here Unlock It! The program will ask for confirmation, select Yes to continue.

– After successfully unlocking that file, there is a notice of success as shown below.

Step 3: Here we can manipulate the file such as: delete, rename, …
To delete a locked file we use the same, when we choose Delete It! then there is a confirmation screen, select Yes to continue.

However, when choosing a file to delete, there are files that can be deleted, some files will only be deleted when restarting the computer, select Delete At Next System Restart to end the deletion process.

Step 4: In addition to unlocking file functions, delete files. We can use the unlock function and rename.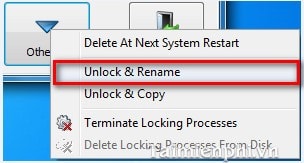 – When choosing Unlock & Rename The program will ask again to confirm, select Yes to continue.

– Enter the path and destination file name at Enter new name for the specified file folder Following step (1), select OK to continue.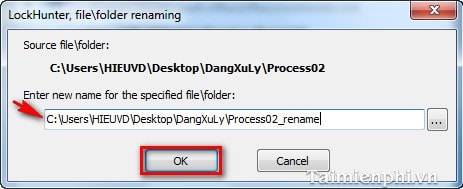 – If the notification appears, it was successful.

– We can do the same with unlocking and copying (Unlock & Copy).
https://thuthuat.taimienphi.vn/xoa-file-bang-lockhunter-1691n.aspx
Above we have instructed you to delete stubborn data files, locked by LockHunter successfully with just a few simple steps, in addition LockHunter has a lot of useful features attached such as: Rename, copy , unlock, … let you explore.
.