Apple has officially released the Stable version of macOS Monterey for global users. However, it seems that Apple has not fixed all the errors before launching macOS Monterey to the market.
According to the latest MacRumours report, macOS Monterey has encountered a critical memory leak. This error leads to applications consuming a lot more RAM than usual.
The memory leak appears on a wide range of Mac computers, including the recently released 14 and 16-inch MacBooks. When encountering an error, users often see a pop-up window to notify that the system has run out of memory space for the application.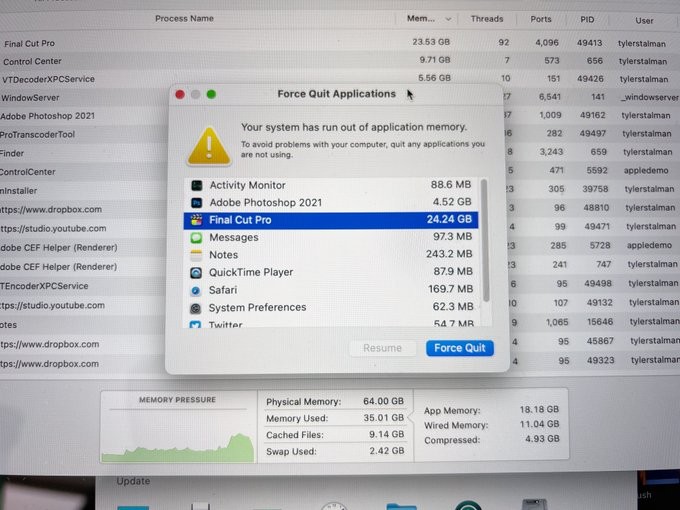 Screenshots shared by YouTuber Gregory McFadden show that Apple's Control Center alone sometimes uses up to 20GB of RAM. On the Apple Support Communities support forum and other social platforms many users share the same situation. A user posted a photo on Twitter showing the Mozilla Firefox browser taking up 80GB of RAM.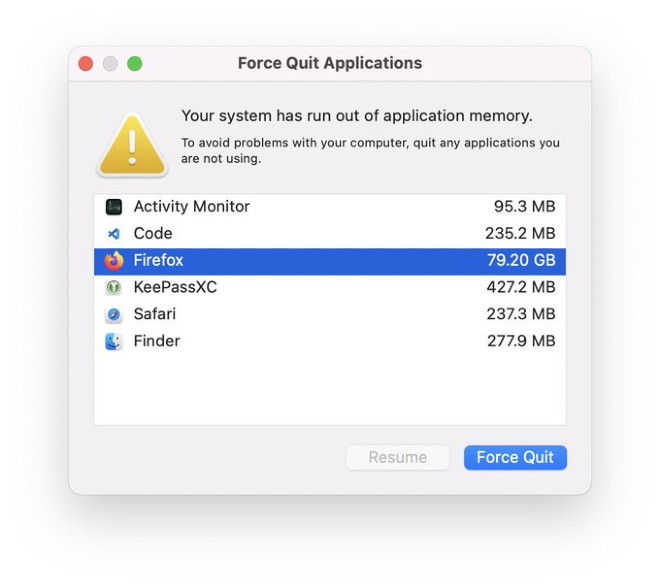 Not only encountering a memory leak error, macOS Monterey also causes a number of other problems. There are many users who report that after updating macOS Monterey their Mac computer has turned into a brick, unable to open it anymore. This unbootable issue also affects various Mac models.
At the moment Apple has not acknowledged any problems with macOS Monterey. This means that there has not been any official or unofficial solution.
Because these problems are quite common, you should wait for Apple to have a solution and then update your computer to macOS Monterey.
.