For nearly a year, Microsoft has been quite active in improving OneDrive by adding new features to help users do their work faster and more efficiently. Including a completely new set of photo editing support features, allowing users to make tweaks with photos right on OneDrive, without having to open another specialized photo editing application.
Microsoft just announced the addition of new photo editing features in OneDrive on the web, allowing you to crop photos, adjust lighting and color, add creative filters, and mark up photos for editing. So users can now quickly add edited photos to presentations, share them on social media, or use in meetings when needed.
Crop photos to get the right content
When you want to focus on a specific content in a large image, the new Crop feature can easily be used to cut out the parts that are not needed. You can manually crop the image to get the exact content you want. Or you can also use the built-in aspect ratio to crop the image to a standard size.
Rotate or flip photos to get a new perspective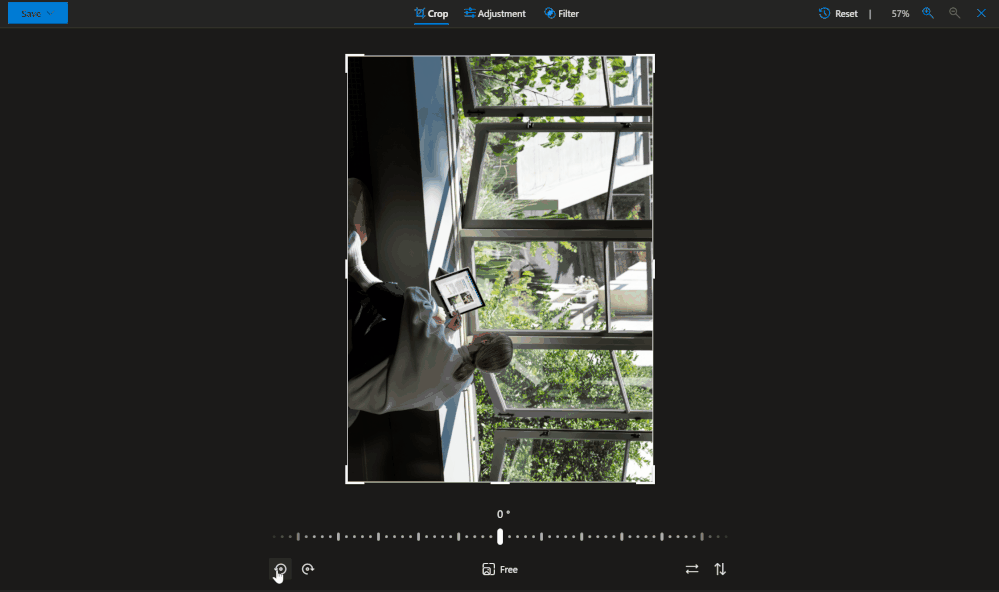 With the rotation feature, you can rotate the image left and right 90 degrees or flip the photo 180 degrees to get the angle you want. You can also rotate the photo manually by degrees if you want, or you can also rotate the image horizontally and make it look more fancy.
Use eye-catching light effects and colors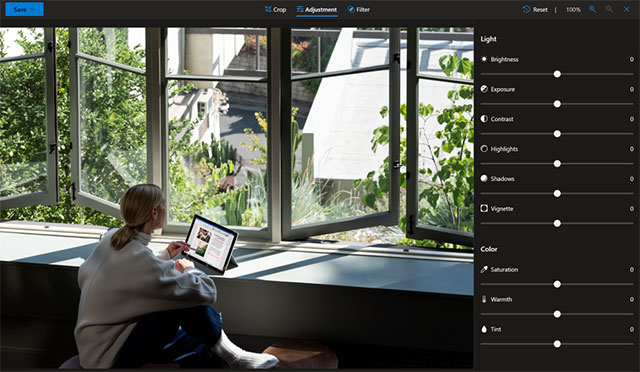 Adjusting the light and color can make your photos more novel and "artistic". With the new Adjustments feature, you can adjust photo elements such as brightness, exposure, contrast, highlights, shadows, and color saturation. Diminish lights and colors to soften glare, or increase contrast to sharpen content, all depending on your needs.
Get creative with color filters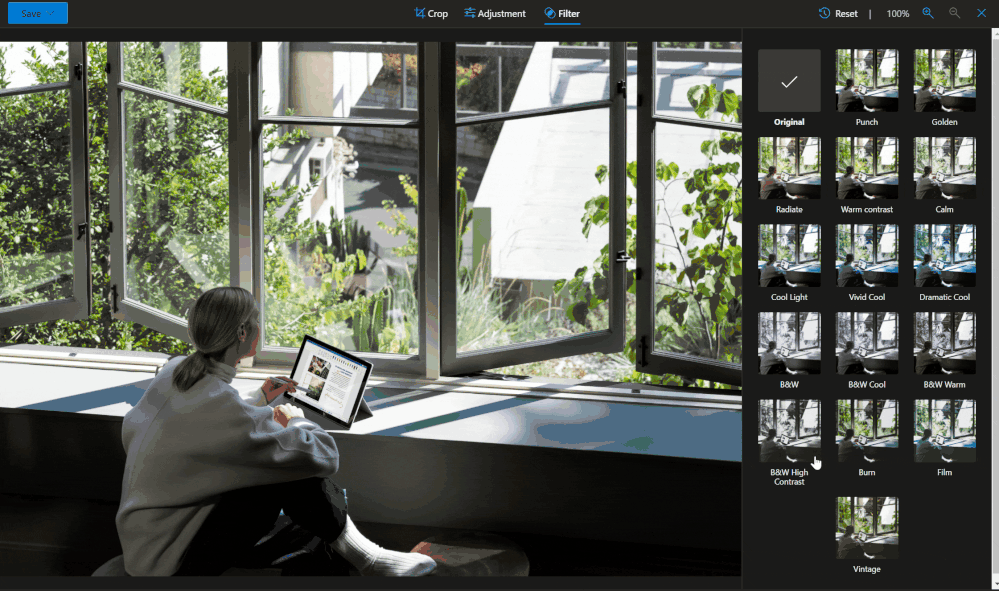 Using the Filter feature, you can fine-tune the color tone of the image or add special effects to transform aesthetic elements according to your needs.
Mark photos for editing
You can use the tools in the Markup feature set (coming late December 2021) to mark up areas to be edited. Circle the image you want to edit, get out of the way through the areas you want to crop, or use color to show where you want to blur or enhance part of the image's contrast.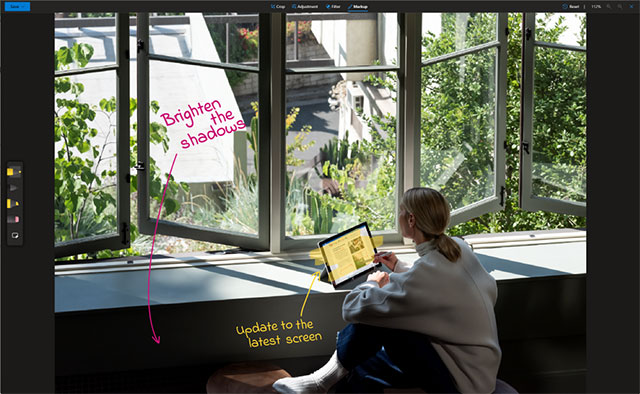 When you edit a photo in OneDrive, you also have the flexibility to save your edited photo as a new photo or overwrite the original. And don't worry — if you accidentally choose to overwrite an image (or if you change your mind later), you can use the version history feature to restore it.
.