The past few months have been an extremely busy period for Microsoft with the Windows 11 launch event. Needless to say, the Redmond company has had to focus its resources to ensure a successful launch of the new operating system. . However, if you think that Microsoft has forgotten about Windows 10, you are probably wrong. There has just been a change that has been applied to the Windows 10 Search interface, which is small but quite useful, helping to improve the uniformity in the general interface of the operating system, and at the same time contribute to improving the user experience.
Specifically, Microsoft has just implemented a change to the server-side rendering of the Windows Search engine on Windows 10. Now, the appearance of the search results page will now be fully synchronized with the overall theme setting body of the operating system. It can be understood simply that if you are installing the dark mode theme on the system, Windows 10 Search will also automatically switch to the dark background mode. In other words, this tool finally supports dark mode.
Before the change, the Windows 10 Search interface looked like this: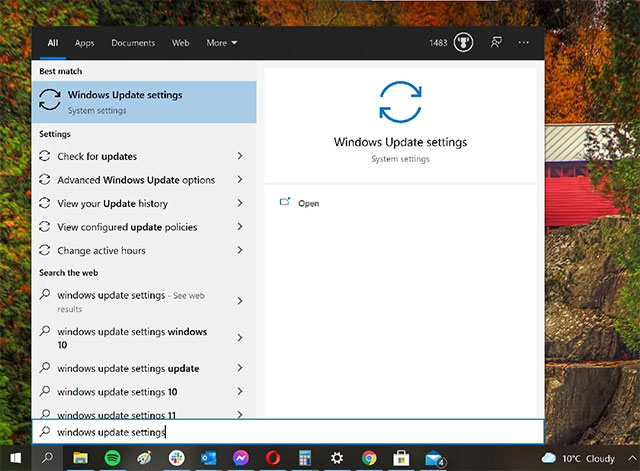 The reason to say this is a small but meaningful change is because it shows the refinement and perfectionism in terms of user experience. The fact that a system tool like Windows Search is not synchronized in interface with the operating system has caused many difficult users to express dissatisfaction over the years. Especially when this is one of the most frequently used tools on the system.
This change will be rolled out gradually by Microsoft region by region, so you may not see a difference right now.
.