To further improve the seamlessness and compatibility between tools and applications in the Windows environment. Microsoft is planning to integrate the Edge Chromium browser with the Windows search APIs in the operating system. In simple terms, the browsing history of Microsoft Edge will be integrated and can be displayed directly in the Windows Search search box on the Windows taskbar. This new feature is currently being tested internally by Microsoft. And if all goes well, it could very soon be released to the masses as a small update in the near future.
According to Microsoft, the main purpose of this new feature is to make it easier for users to access information from Edge on Windows, without having to open the browser as usual. For example, users can use Windows 10's default search box to directly access previously opened tabs in Microsoft Edge.
Nor does it rule out the possibility that a future update could enable deeper integration between Windows 10 and other Edge browser features, such as bookmarks and recently opened tabs. This is also part of the plan that Microsoft has set out to make Windows a more convenient ecosystem.
Microsoft has now begun testing the Windows Search integration with some users running Edge Canary 88, but it's still unclear what users' actual views on this new addition will be. It might be distracting for some people to fill up a Windows Search search page that is filled with results they can easily find in Edge. But such problems are generally only related to the interface, which can be fixed gradually. In addition, users will also be provided with the option to flexibly enable / disable this integration when needed.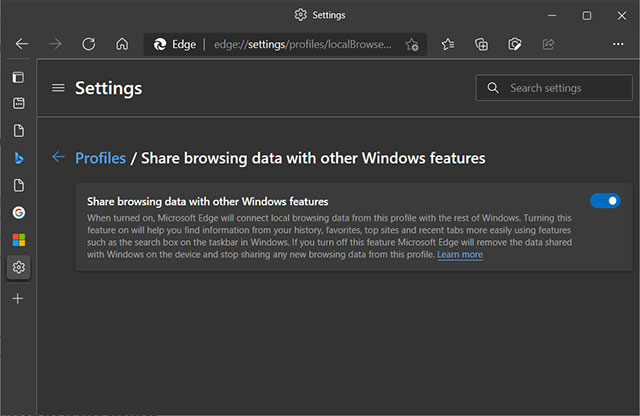 What are your thoughts on this feature? Please leave a comment!
.