Besides Gangplank DTCL season 6, Miss Fortune is the second character to deal damage support of the Foreign Army DTCL team. Both will join Quinn to deal damage early to mid game until Tahm Kench appears.
Miss Fortune may not deal as much damage as Gangplank but her skills are detrimental to enemies. The healing effects from support champion skills and technology cores in this season 6 are quite a lot. Miss Fortune can reduce the enemy's HP intake by half.
At the same time, Miss Fortune has a low level of competition unless there are many foreign players or more ADC players. So you can roll her slowly and get up fast for her easily. At that time you will need to have more items for Miss Fortune to increase her damage, here are some suggestions for MF.
Miss Fortune DTCL's stats, skills, and race
Tribe

The position of MF in the corner is the best because she will now have the furthest distance from the target and receive an additional damage buff from the ADC. As for Foreign Soldiers, she will only trigger the buff mark and support additional damage next to Gangplank. Gangplank needs physical damage and she needs magic items, so you don't have to wonder when choosing items for Miss Fortune.
Skills and stats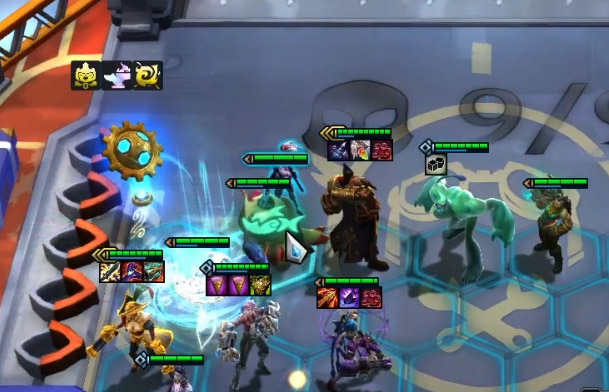 Price:

3

Blood:

650/1170/2106

Mana:

80

Initial Mana:

40

Armor:

25

Magical resistance:

25

DPS:

45

/

81

/

146

Damage:

60

/

108

/

194

Attack speed:

0.75

Crit rate:

25%

Attack Range:

4 cells
Skill
Miss Fortune bounces off 4 rounds of bullets in an area, dealing 200/300/450 magic damage and reducing healing by 50% for 6 seconds.
Miss Fortune season 6 DTCL
Miss Fortune's items will be magic items, so you should equip her with items like Oversized Sticks > Tears > Training Gloves. In addition, you can also throw Miss Fortune Rage Knife to speed up the attack.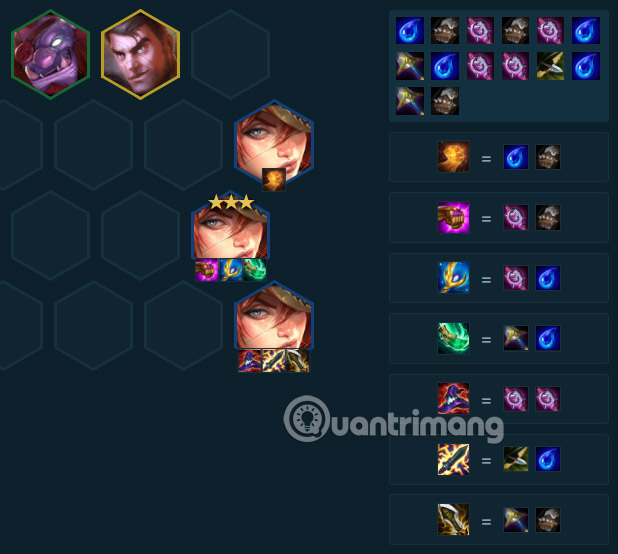 Miss Fortune DTCL season 6 lineup
5 Foreign Soldiers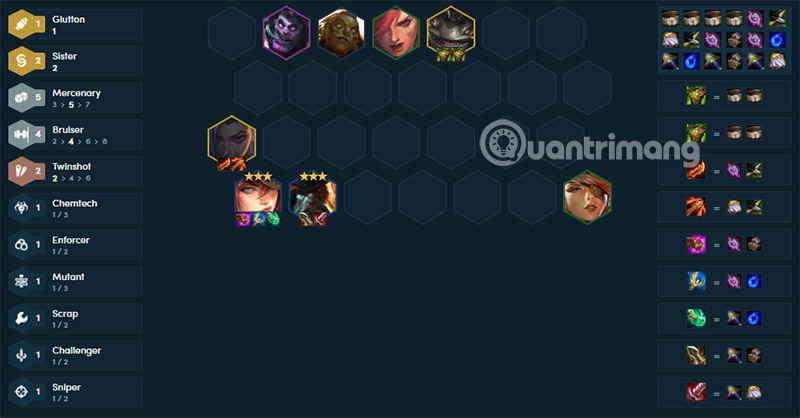 Whether you like it or not, you also have to activate 5 Foreign Soldiers to have a lot of money. Unless in the Tech Core hit the Foreign Soldier buff. Even so, Miss Fortune still has a place in her squad.
And if you find that the direction of Foreigners is not favorable, you can still switch to another formation with Jhin as the main damage along with high-priced support generals in the team. But to get this squad, before that, you also have to save a lot of money to be able to go to 8 and roll out 5 gold generals.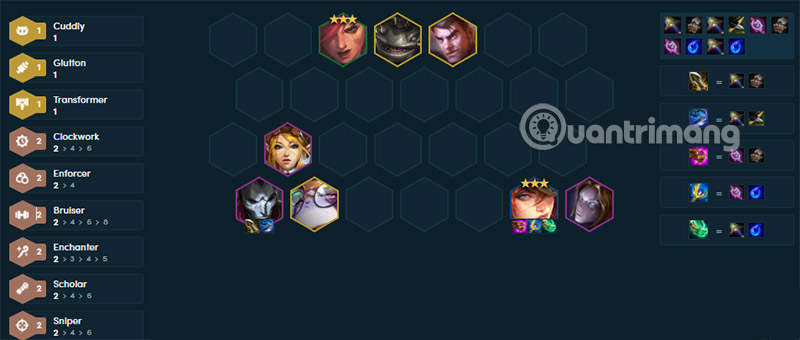 Miss Fortune's role as a champion deals damage and adverse effects along with Gangplank in the Foreign Army team and other ADCs. If you find it inconvenient to roll and build for Miss Fortune, you can replace it with another high priced champion at the end of the game.
See more:
Fiddlesticks DTCL 5.5 build, Fiddlesticks Zombies lineup
Build Gwen DTCL 5.5, the strongest Gwen lineup in DTCL
.