MSI has officially launched a brand new series of gaming desktops with the highlight of the 12th generation Intel CPU Alder Lake, onboard DDR5 memory, and eye-catching gamer design style.
With the new hybrid architecture found in Intel's next-generation Alder Lake CPUs, both performance cores and efficiency cores are optimized to increase multithreading performance by up to 55%, with a 13% increase in gaming performance compared to the previous generation. In addition, the presence of DDR5 memory on the new MSI gaming desktop models also promises a read speed increase of more than 60% compared to the 11th Gen Intel CPU setup using DDR4 memory. Below is preliminary information about the product series introduced by MSI:
MEG Aegis Ti5 12th
Positioned by MSI in the mainstream flagship segment, the MEG Aegis Ti 5 12th is equipped with an Intel Core i9-12900K processor, accompanied by an NVIDIA RTX 3090 graphics card. These are all new and powerful CPU and GPU models. strongest on the market at the moment. The exclusive Silent Storm Cooling 4 has a separate chamber design to ensure that outstanding system cooling is maintained at high performance. MSI has also enhanced the Gaming Dial feature enhancement, allowing users to switch between different (gaming) gadgets on the fly.
MEG Trident X 12th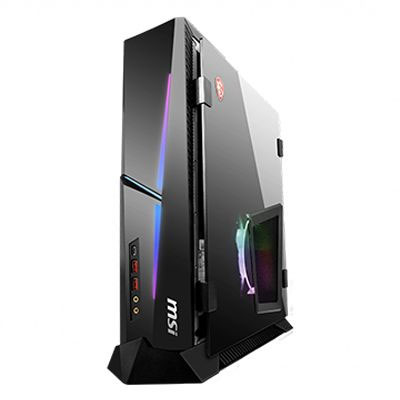 MEG Trident X 12th will be one of the best desktop gaming models for gamers who prefer compact design and portability. This gaming desktop model has a volume of just 10 liters, comes with the latest 12th Gen Intel Core i7-12700K processor, and Nvidia GeForce RTX 3090 graphics card. With efficient DDR5-4800 memory With high performance and exclusive Silent Storm Cooling technology to optimize airflow, MSI confidently affirms that the MEG Trident X 12 will take your gaming experience to the next level.
MAG Codex X5 12th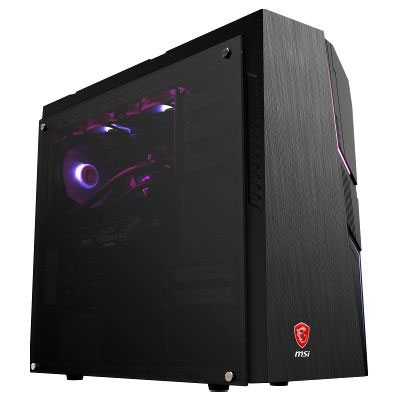 The MAG Codex X5 12.5 is based on Nvidia's GeForce GPU and Intel's 12th generation Core i9-12900K processor. It has a powerful cooling system to help you achieve maximum cooling performance. The optimized simultaneous air and water cooling prevents the system from slowing down due to overheating. The tempered glass panel design and Mystic lights allow the entire configuration to be personalized.
Below are the basic specifications of 3 very notable new products from MSI:

.