A Twitter user with the nickname ELID (@ELID00) has discovered a confusing mistake in the logo design of the Google Play services. Fortunately, Google changed the logo design of Google Play services in 2016. However, let's see what is the strange design error in the logo of Google Play services.
But when ELID (@ELID00) zoomed in on it and observed the signature at the intersection of the 4 color patches, it was discovered that they did not meet in the same place as we thought. This makes the design that Google creates no longer perfect.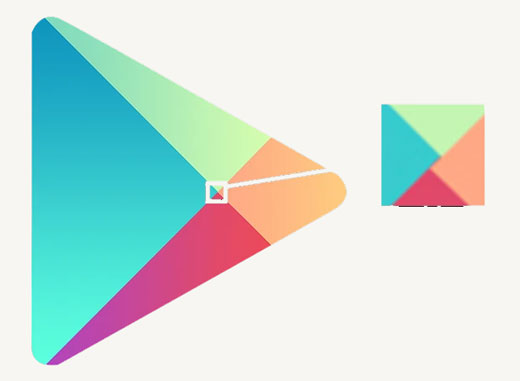 Knowing this, many people who love perfection and neatness have wondered why the two lines on the Google Play logo do not intersect perfectly, why this logo is "strange" so? Perhaps the most accurate answer can only be given by its designer.
By 2016, Google has updated its brand identity and the logo design of Google Play services has been changed. Basically the new logo is still a combination of 4 color arrays and has been delivered at a single perfect point to create perfection in the design.

In addition to the Google Play services logo, ELID users discovered a similar design flaw in the Calculator application on the Windows operating system.

It's hard to understand! What do you think about this design error of Google?
.