So after a long time with countless rumors on the sidelines, NVIDIA has finally officially launched the GeForce RTX 3080 12GB version, to follow the success of the regular RTX 3080 10GB, which is in short supply worldwide. There have been significant technical upgrades that will certainly not disappoint you, but with that comes a slightly higher price tag.
The heart of the GeForce RTX 3080 12GB is the GA102 GPU. The GA102 is one of many Ampere GPU platforms we've seen in the high-end gaming graphics card segment, and is by far the fastest GPU NVIDIA has ever produced. This GPU is developed on a custom 8nm process, specially designed for NVIDIA by Samsung, and has a total of 28 billion transistors. It measures 628mm2, and is the 2nd largest gaming GPU on the market, just behind the Turing TU102 GPU.
On the 12 GB GeForce RTX 3080, NVIDIA has enabled a total of 70 SM units, resulting in a total of 8960 CUDA cores, a 3% increase over the standard RTX 3080. This 12GB version also comes with next-generation RT (Ray-Tracing) cores, as well as brand new Tensor and SM cores. The card has a maximum TDP of 350W, operating at a base clock of 1260MHz and a boost clock of 1710MHz.
In terms of memory, the new GeForce RTX 3080 version will come with 12GB of new generation GDDR6X RAM. With large amounts of graphics memory and a modern design, the new RTX 3080 can deliver GDDR6X speeds of up to 19.0Gbps. This coupled with the 384-bit bus interface should provide a cumulative bandwidth of 912 GB/s, a 20% increase over the 10GB variant.
In terms of performance, the RTX 3080 12GB is expected to be slightly faster in gaming with an average increase of 5% over the 10GB variant. But for miners, this graphics card model can be a "hot commodity", as the larger memory capacity will significantly increase the performance of cryptocurrency mining, up to 20% compared to the previous generation. with the regular version. The card is claimed to be able to mine 52MH/s, compared to 43 MH/s on the 10GB variant. There are a number of LHR hacks and unlocks on the market right now that can push this performance level even higher.
GeForce RTX 3080 12GB will require the latest graphics driver to work, which is GeForce version 511.17 WHQL. In addition, this update also comes with a number of other optimization features and bug fixes.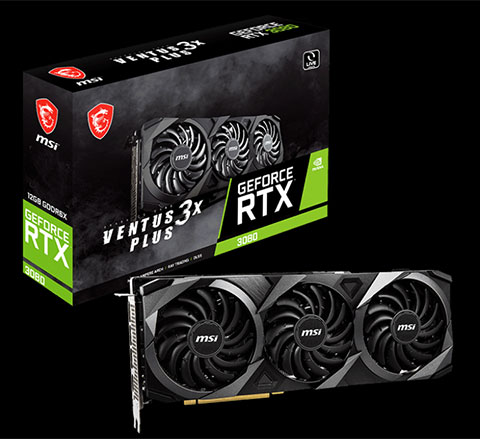 In terms of price, NVIDIA has not announced a specific list price, but it is likely that this 12GB version will be available in the range of 899 – 999 USD. However, this will likely continue to be another product sought after by miners before it can reach the majority of gamers. Therefore, the actual price reaching the end user will definitely be much higher than the listed price.
.