Nvidia is expected to launch three new variants for the GeForce RTX 30 series of GPUs, which are extremely popular right in January 2022. In which, the brightest star will definitely be the top model RTX 3090 Ti, with high performance. The feature was expected to be the best on the market at the time of its launch. The other two models in the lower segment include the 16GB RTX 3070 Ti and the 8GB GeForce RTX 3050.
Specifically, according to a report by hardware site VideoCardz, if nothing changes, the RTX 3090 Ti will almost certainly be officially launched by NVIDIA on January 27, 2022. Along with that is the GeForce RTX 3050 8GB – is also expected to be released on the same day – most likely right on the CES 2022 stage.
In another development, Nvidia is also said to be planning to announce an upgraded RTX 3070 Ti 16GB model next week, specifically on December 17. While the commercial version is expected to officially hit the shelves. on January 11. In terms of specifications, VideoCardz notes that the 16GB RTX 3070 Ti will contain the same number of CUDA cores as the existing 8GB version. Similarly, the clock speed between the two variants will also not be too much of a noticeable difference.
The new 16GB RTX 3070 Ti is said to have GDDR6X memory. This means that the standard GDDR6 modules found on current GeForce RTX 3070 graphics cards are being upgraded.
Meanwhile, the GeForce RTX 3050 8GB is said to deliver 3072 CUDA cores in 24 SM units via the GA106-150 GPU, paired with 8GB of GDDR6 memory. With such specifications, this promises to become an attractive choice in the mid-range graphics card segment in the first half of 2022.
As for the GeForce RTX 3090 Ti, this will clearly be a powerful GPU model aimed at enthusiasts, and most importantly, have a good budget. The card is expected to feature 21Gbps GDDR6X memory based on 2GB GDDR6X memory module. Notably, this will allow the GPU to support up to 1TBps of bandwidth.
Next-generation connectivity standards like PCIe Gen 5.0 will be supported by the new 16-pin connector. While the 450W TDP increases power consumption, it also ensures the processing power and stability of the card. The RTX 3090 Ti is positioned by NVIDIA as the first VGA model for the consumer market to utilize the full GA102 GPU through the included 10,752 CUDA cores.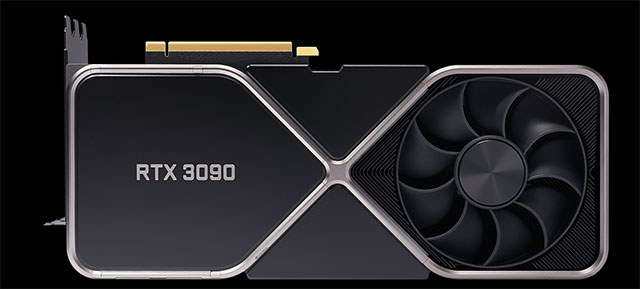 In the context of a serious supply shortage in the graphics card market that has been going on for many months, the launch of new GPU models like the above will be essential to stabilize the situation. Let's wait for official information from NVIDIA on the stage of CES 2022 taking place next month.
.