Along with the rapid development of the smartphone market, mobile games are a "money-making" business for not only software developers, but also related hardware manufacturers. Information about an interesting new patent from Sony Interactive Entertainment has just been discovered as a testament to the trend of interest of technology giants in the mobile game market.
Specifically, the patent content revealed a hardware product that basically looks quite similar to a DualShock 4 controller (gamepad). However, this device will be specially designed. to play mobile games. The reason for saying that is because in the center of the handlebar there will be a square and quite large flat surface area, used as a place to mount gaming devices, specifically here smartphones. In addition, the area of ​​​​the grip and control buttons on both sides still maintain the design commonly found on Sony DualShock controllers.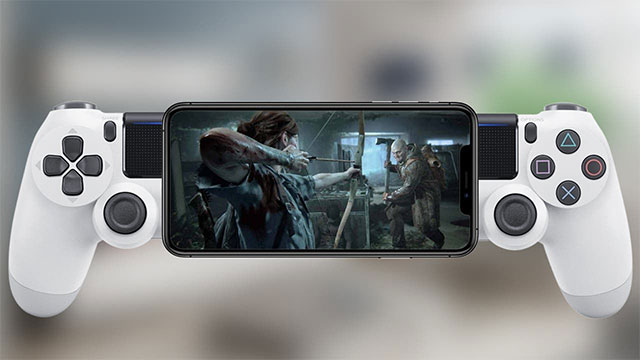 The information leaked from the patent is quite sketchy, but presumably, the center part will also be able to adjust to fit the size of different smartphone models. In addition, the product is likely to also be equipped with its own battery rather than draw power from the phone to ensure better usage time.
In general, the idea of ​​​​a mobile gamepad is not new, and there are already such products on the market. However, based on many years of experience in manufacturing Sony's gaming hardware, we can fully trust this controller model can bring a new and high-end experience.
At the moment, it is still too early to talk about the birth of the device in this interesting patent. But it is clear that the emergence of new ideas is the driving force behind the development of the technology world. Any useful invention is welcome.
.