Here are quizzes about historical figures, national heroes of Vietnam, invite you to consult and test your historical knowledge.
Question 1.
Which king has a black iron face?
Which king in the Han vi plot at the temple?
Who are those?
Answer: King Mai Hac De (Mai Thuc Loan) and King Ly Thai To
Verse 2.
Guess who mentioned the national flag?
Me Linh old land is still recorded forever
Bibs, scarves wear stones to patch the sky
Giac To lost his soul and left his body?
Who is?
Answer: Hai Ba Trung
Verse 3.
Dong Du who brought people?
Who else smashes rocks in the middle of the barren sky?
Who are those?
Answer: Phan Boi Chau and Phan Chan Trinh
Verse 4.
Guess who on Bach Dang Giang
Make the vertical and horizontal spikes shine
Destroying the Southern Han army
The sword of the god of independence rang out in the sky?
Who is?
Answer: Ngo Quyen
Question 5.
Guess everyone wears pants
Ride the fierce waves to chase the enemy army
Cuu Chan is famous for thousands of dollars
Because the people decided to break the prison of misery
Who is?
Answer: Mrs. Trieu
Verse 6.
Who can shine the river and forest?
Happy Ham Tu congratulates Zhang Yang again
Van Don plundered all the troops
An ambush to block the enemy's way back?
Who is?
Answer: Hung Dao Vuong Tran Quoc Tuan
Verse 7.
Guess who liberated Thang Long
Midnight except for the decision to go forward
Dong Da, Nhi River stretches out
Enemy Thanh disillusioned with his strength?
Who is?
Answer: Quang Trung – Nguyen Hue
Verse 8.
Want to make the country strong and the people rich?
O king, cut off the seven heads of the people
High hat and wide shirt don't need
Retreat to hide in the forest alone?
Who is?
Answer: Chu Van An
Verse 9.
Who is difficult and does not back down
Chi Linh tasted the bitter taste a few times
Ten years of Binh Dinh's release
Dongguan Citadel, lost his ass of Vuong Thong?
Who is?
Answer: Le Loi
Verse 11.
Every time I cried with my father
Then weigh the debt of the enemy country
Lam Mountain to help Minh Quan
Binh Ngo Dai Cao, the pen secretly made his hand?
Who is?
Answer: Nguyen Trai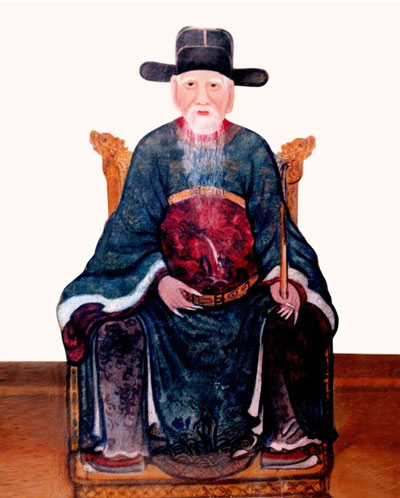 Verse 12.
Which king when he was a child herded buffalo?
Truong Yen a reed flag to practice
The ambassadors put down the strife
Building a unified foundation of green history?
Who is?
Answer: Dinh Tien Hoang (Dinh Bo Linh)
Verse 13.
One time wipe out the Tang army
When was Bo Cai Dai Vuong famous?
Unfortunately, fortune is high
Jiangshan must fall to foreign countries?
Who is?
Answer: Phung Hung
In addition to the quizzes about historical figures and national heroes above, you can also refer to the quizzes about Vietnamese landmarks, funny and funny quizzes, intellectual puzzles, etc. entertainment and learning.
.