Samsung's Galaxy S21 FE and Apple's iPhone 13 mini are cheaper and more compact phones than their counterparts. Aside from the operating system, both these phones have a lot in common. Therefore, it can be difficult to make a decision if you are considering buying either of these phones.
In this article, Quantrimang.com will compare the Galaxy S21 FE and iPhone 13 mini to help you make an informed choice.
Quality design and construction
The two devices have quite different design languages. Samsung's leading design language is evident on the Galaxy S21 FE and Apple's 2020 design iPhone 13 mini with boxy edges.
Samsung's Galaxy S21 FE has a small hole for the selfie camera, which makes the viewing experience of the user almost uninterrupted. In contrast, the iPhone 13 mini has a notch, which can be annoying for some users.
However, the sides of both devices are relatively small – as you'd expect on modern flagship devices.
The back of the iPhone 13 mini is glass and has a square block containing the rear cameras and LEDs. On the other hand, Samsung's Galaxy S21 FE has a matte plastic back. The camera module of the Galaxy S21 FE at the back is also different from that of the iPhone 13 mini.
Samsung has chosen a vertical rectangular module for the camera and placed the LEDs away from the camera assembly.
Both have an IP68 rating for dust and water resistance but with different limits. iPhone 13 mini can survive being placed to a maximum depth of 6 meters for 30 minutes, while its rival can only survive up to 30 minutes at a maximum depth of 1.5 meters.
In terms of colors, the Galaxy S21 FE comes in white, graphite, lavender and olive colors. iPhone 13 mini is sold in Starlight, Midnight, blue, pink, and red colors.
Screen
Both devices have OLED panels, so there's no doubt you'll get great blacks and vibrant colors. However, the difference lies in another dimension.
Starting with the Galaxy S21 FE, you get a 6.4-inch display with 120Hz refresh rate, HDR10+ support, and FHD+ (1080 x 2400 pixels) resolution in 20:9 aspect ratio.
You also get Always-on Display support, along with Corning Gorilla Glass Victus for improved scratch and drop resistance.
Meanwhile, the iPhone 13 mini has a smaller 5.4-inch FHD+ (1080 x 2340 pixels) display with HDR10 support and 1200 nit peak brightness. The display is packaged in a 19.5:9 aspect ratio. Thanks to the smaller screen, the iPhone 13 mini has more pixels per inch than the Galaxy S21 FE.
Camera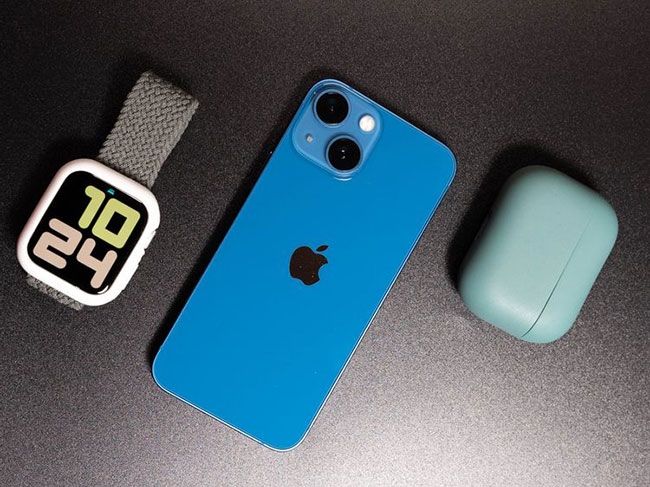 One of the most important things to consider when buying a smartphone is the camera. You'll find three rear cameras on the Galaxy S21 FE and two cameras on the iPhone 13 mini.
The Galaxy S21 FE has a 12MP f/1.8 wide sensor, an 8MP f/2.4 telephoto lens (with 3x optical zoom and 30x digital zoom support) and a 12MP f/2.2 ultra-wide lens.
The iPhone 13 mini has no telephoto lens and only offers 12MP f/1.6 and 12MP f/2.4 ultra-wide lenses. However, it still offers optical and digital zoom, 3x and 5x respectively.
The Galaxy S21 FE has a 32MP f/2.2 wide lens for selfies, and the iPhone 13 mini has a 12MP wide lens with a similar aperture. When it comes to video, the duo can shoot 4K video.
Memory and performance
Thanks to the manufacturer's top-level processor, the Galaxy S21 FE and iPhone 13 mini both have top-notch performance. Regardless of which one you choose, you're guaranteed that it will handle resource-intensive tasks with ease.
Samsung's Galaxy S21 FE is powered by an octa-core Snapdragon 888 chipset or Samsung's in-house Exynos 2100 chipset (prices vary by country). The iPhone 13 mini, on the other hand, boasts Apple's A15 Bionic chipset. All of these processors are handcrafted using the 5nm process.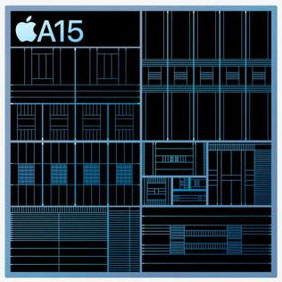 Although the A15 Bionic has a 6-core CPU, it still performs well enough that the Qualcomm Snapdragon 888 can't be beat. It is understandable that the iPhone outperforms other smartphones.
S21 FE has 2 configurations of 6GB and 8GB RAM combined with 128GB or 256GB memory.
In contrast, the iPhone 13 mini has 4GB RAM as standard on all 3 models with 128GB, 256GB or 512GB of internal memory. You also can't expand the memory, so you'll have to stick with the original memory selection.
Both phones have 5G support for higher mobile speeds with lower latency.
Battery and charger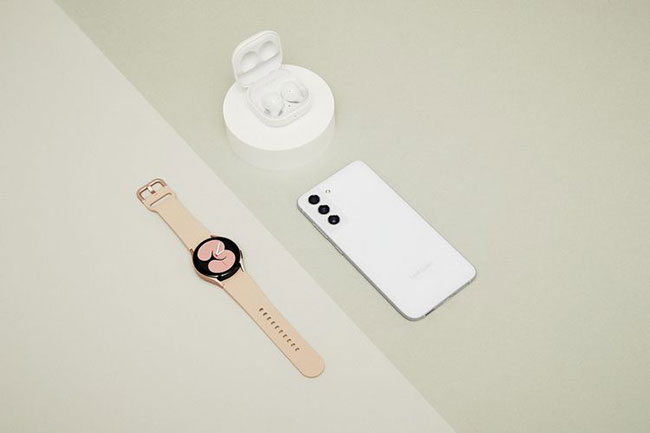 Android has always been known for its large battery capacity. Samsung's Galaxy S21 FE uses a 4500mAh battery, while the iPhone 13 mini only has a 2438mAh battery. The difference in operating system means that the S21 FE won't necessarily have better battery life.
According to Apple, using a 20W (or higher) charger will increase the battery of the iPhone 13 mini to 50% in half an hour. And thanks to MagSafe, the iPhone 13 mini supports up to 15W wireless charging. As for Qi wireless charging, it hits 7.5W.
Galaxy S21 FE supports up to 25W wired charging and 15W wireless charging. According to Samsung, with the help of faster charging speeds, you can also charge the Galaxy S21 FE from 0 to 50% in 30 minutes.
For both of these phones, you'll need to purchase a separate charger.
Price
One thing that makes the iPhone 13 mini and Galaxy S21 Ultra such fierce competitors is the price.
Both start at $699 (VND 16 million) for the basic configuration (4GB RAM + 128GB ROM on iPhone 13 mini and 6GB RAM + 128GB ROM on S21 FE).
Galaxy S21 FE or iPhone 13 Mini is a better choice
Each phone has its own pros and cons. The Galaxy S21 FE features a massive battery, almost double what you get on the iPhone 13 mini, support for faster 25W charging, and a larger screen with a 120Hz refresh rate.
In addition, the Galaxy S21 FE has a more flexible camera setup with 3 different lenses. Plus, as usual on Android devices, you get a ton of customization possibilities.
On the other hand, the iPhone 13 mini contributes to better build quality and performance thanks to the A15 Bionic chip.
Other key elements of the iPhone like the usual seamless iOS experience and extended software support also give it an edge over the Galaxy S21 FE.
However, the choice largely depends on your personal preferences. For example, which operating system is best for you, screen size, etc.
.