2021 has not passed yet, however, rumors about Samsung's flagship product line in the first half of 2022 – Galaxy S22 – have begun to appear. In particular, there are many notable rumors from extremely reliable sources, providing a relatively detailed look at the most awaited smartphone model in the first half of 2022.
Revealing the launch date of the Galaxy S22 series
The shortage of processor chips taking place on a global scale has been negatively affecting many different sectors. Most major technology companies are affected by this severe "drought", and Samsung is no exception. The Korean manufacturer was forced to delay the launch of its flagship product line in the mid-range / high-end segment – Galaxy S21 FE – to 2022 due to lack of processor chips. While the production lines of folding screen smartphones (Galaxy Z Flip3 and Galaxy Z Fold3) are also facing many challenges due to higher-than-expected demand from the market.
However, it seems that Samsung has a strategy to ensure the necessary stock of components for the flagship Galaxy S22 series, and the product launch plan will be almost unaffected. According to the share from "holy leaker" Ice Universe, who is famous for extremely accurate revelations about upcoming hit technology products, Samsung is still taking the necessary preparation steps for the launch plan. Galaxy S22 series in January 2022, just as the company originally planned.
Observers believe that Samsung will announce the S22 series in the last week of January 2022, but the exact release date is still unknown. Jon Prosser, another well-known technology leaker, recently posted some information about when Samsung's upcoming flagship series will be available for pre-order. According to this expert, the Korean manufacturer will start accepting pre-orders for the Galaxy S22 from the second week of February 2022.
Assuming the above leaks are correct, Prosser's sources can corroborate what the Ice universe revealed. Usually, companies will start taking orders shortly after they officially announce the product. We can see that repeated in the case of the Galaxy S22. That is, Samsung launches its new smartphone line in the last week of January, while pre-orders will be accepted in the second week of February.
Of course, everything so far has only stopped at the level of rumors. But with the "reputation" of those who spread the news, it partly helps us to have an interesting reference source.
Galaxy S22 Ultra will have faster charging speed, more color options and support for S-Pen
Also according to a new share from leaker Ice Universe, the Galaxy S22 Ultra will definitely come with a 5,000 mAh battery, and also support the ability to charge at 45W. This will allow the device to reach 70% battery in just 35 minutes of plugging in.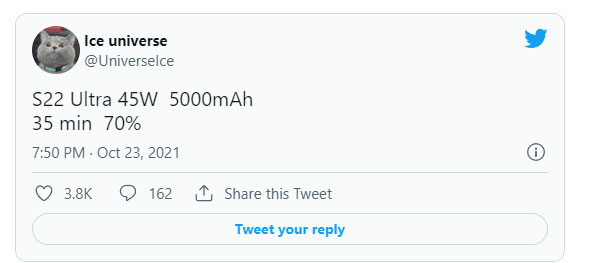 Looking down at the bottom, the S22 and S22 + will have a battery capacity of 3,700mAh and 4,500mAh respectively, which is not bad either, but will only support the standard 25W charging speed. These two models will be equipped with a 50MP main camera, a 12MP wide-angle camera and a 10MP telephoto camera. While the S22 Ultra will have a better 108MP main sensor, next to it is a 12MP wide-angle camera and two 10MP zoom cameras that support 3X and 10X optical zoom.
Notably, another leaked source said that the Galaxy S22 Ultra is likely to be launched with some unique new color options, which have never been available on any Galaxy smartphone before. That will likely be dark red and green, alongside the traditional black and white color options. The source also said that there may be more special colors for users to choose from, but it will most likely be in the form of special, limited editions, and not cheap.
Samsung seems to be drawing a clear line to separate its standard Galaxy S22 and S22+ devices from the higher-end Galaxy S22 Ultra model. With new colors, powerful specs, and even built-in S-Pen support, the S22 Ultra is probably the right replacement for the recently discontinued Galaxy Note series.
Galaxy S22 Ultra render leaked – Galaxy Note silhouette
Many people have expressed regret when Samsung decided to kill the iconic product line, the Galaxy Note. This is even more evident when the Galaxy S21 series does not achieve the expected success, while the price of the Z Fold 3 is still quite high, and it is not a product for the masses.
However, a series of leaked render images of the Galaxy S22 Ultra revealed recently by two reputable leakers Steve Hemmerstoffer and Digit have somewhat reassured Samfans of an expected successor to the Galaxy Note series – at least. especially in terms of design.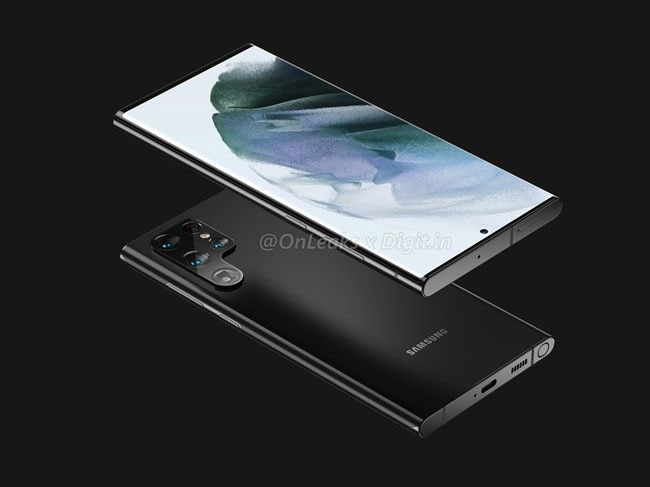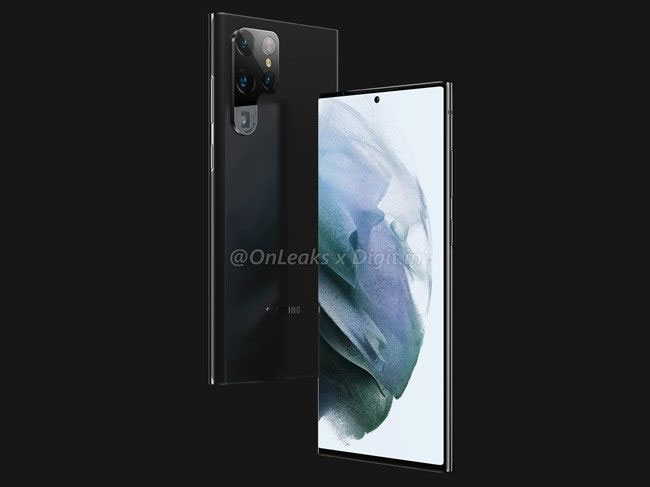 Obviously, you don't have to be a Samfan to realize that the Galaxy S22 Ultra model in the leaked render contains too many design features common to the Galaxy Note models released a few years back. It is a square frame at 4 corners, combined with soft curves on the left and right edges for a comfortable and luxurious grip, and the screen border is almost absolutely optimized and smooth. slightly curved. This is exactly the unmistakable design philosophy of the Note series, completely different from the somewhat feminine rounded style on the S series.
In addition, the Galaxy S21 Ultra is the first Galaxy S model to support the S Pen. However, there is a downside that the S Pen will be sold separately, and the design of the Galaxy S21 Ultra also does not have a pen area in the chassis. This can be completely overcome on the Galaxy S22 Ultra because the render shows the appearance of a familiar S Pen hole area, allowing the pen to be stored in the body like on the Note line.
After all, everything is currently just a rumor, although coming from relatively reputable sources, it will only be for reference.
Galaxy S22 with Snapdragon 895 revealed on Geekbench
Recently, data related to the Galaxy S22 version running the Snapdragon 895 chip has suddenly appeared on the Geekbench benchmarking site. According to the leak, this is a vanilla Galaxy S22 model, using Qualcomm's flagship Snapdragon 895 chipset, accompanied by 8GB of RAM. This chip has an extremely powerful configuration with 1 super high-performance core clocked at 3.0GHz, 3 high-performance cores at 2.5GHz, and 4 power-saving cores running at 1.79GHz. Of course, the operating system will be the latest version of Android 12.
However, it is sad that these impressive specifications cannot give Samsung's flagship model the processing power expected, if not bad. Overall, the Galaxy S22 with Snapdragon 895 performed poorly in the Geekbench test, and sadly this happens with both single-core and multi-core. As follows:
As you can see, this is a "surprisingly" low score, and very difficult to accept for a flagship product, running on a top chip (coming soon). It should be remembered that the Galaxy S21+ Snapdragon 888 version owns scores of 968 (single-core) and 3043 (multi-core) respectively on the Geekbench 5 rating scale. Therefore, it is entirely possible to question whether there is a mistake. missed the evaluation process for the Galaxy S22.
In addition, it should be noted that smartphone manufacturers will have to carefully optimize both hardware and software "fronts" before launching commercial products. Therefore, it is not excluded that this is an experimental device, not yet complete, so the chipset and software are still not optimized well enough.
There are a multitude of possibilities for these lousy low scores, and we can't give a full answer at this point. All information up to the time of product launch will be for reference only, so things may not live up to many people's expectations.
Samsung Galaxy S22 will be equipped with a series of completely new technologies, especially in the camera
According to the revelation of "holy leaker" Ice Universe, who is famous for his very accurate judgments about upcoming cult smartphone models, next year's Samsung Galaxy S22 will be a major update with the contribution face of a series of completely new technologies, especially in the main camera cluster of the device.

More specifically, Ice Universe confirmed that the Samsung Galaxy S22 will be equipped with a new technology called "continuous zoom", which possesses many outstanding advantages compared to the fixed zoom (2x, 5x, 10x) being used. on smartphones on the market. Currently, to reach fixed intermediate zoom levels, phones will have to perform a process called digital interpolation, which results in a loss of image quality. In contrast, continuous zoom technology will always ensure pixel perfection.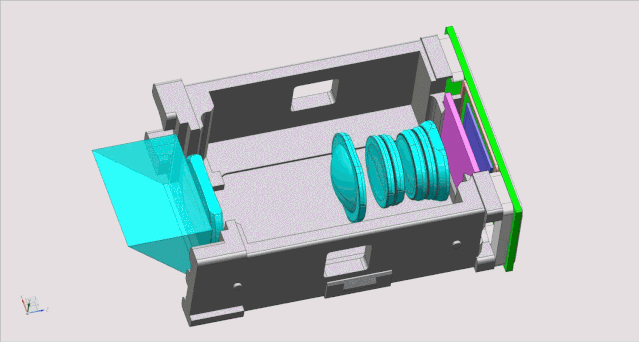 Besides, this leaker also said that the Samsung Galaxy S22 will most likely have a front camera integrated under the screen, a technology that is not entirely new, but has not yet officially appeared on a Galaxy smartphone. (There are rumors that Samsung Galaxy Fold 3 launched later this year will be the first Samsung phone model equipped with this technology.
Finally, another rumor says that the Galaxy S22 will have versions running on the Exynos processor integrated with AMD's dedicated Radeon mobile GPU – a combination that is expected to bring the "computing power" effect. desktop" on a smartphone.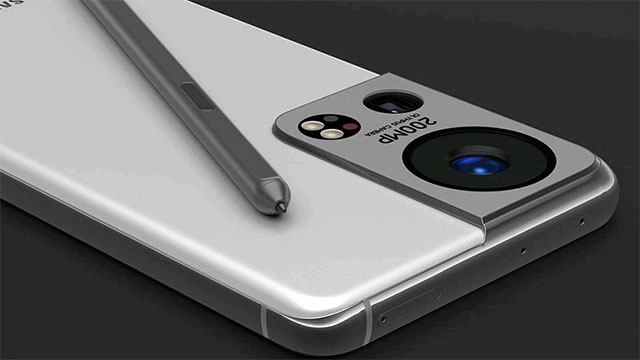 What are your thoughts on these rumors? Please leave a comment!
.