In some situations, you'll need to restart your MacBook Air to fix problems, install updates, complete the installation, or perform some other necessary task.
Here are the steps you can take to restart your compact MacBook Air without worrying about system data being affected.
The simplest method
The easiest way for you to restart your Mac is to use the system menu bar located at the top of the screen. First, click the Apple icon in the upper-left corner of the screen. In the menu that appears, select "Restart".
If you see any pop-up confirmation messages, click "Restart" again. Your Mac will immediately close running applications and the screen will go black momentarily. When you see the Apple logo on the screen, the boot process will begin. Sign in as usual to continue using the device.
Using commands in Terminal
If you have an Administrator account on your Mac and want things to be more professional, the restart process can be performed using a command line tool.
How to do it is not complicated. First, you open the Terminal application. On the Terminal screen that opens, enter the command sudo shutdown -r nowthen press Return.

The system will ask you to enter the authentication password, then press Return. Your Mac will restart immediately.
How to force restart your Macbook Air
If your MacBook Air is falling into an unresponsive state, you can force it to shut down by pressing and holding the physical power button for about 10 seconds.
On older MacBook Air models, the power button is located in the top right corner of the keyboard.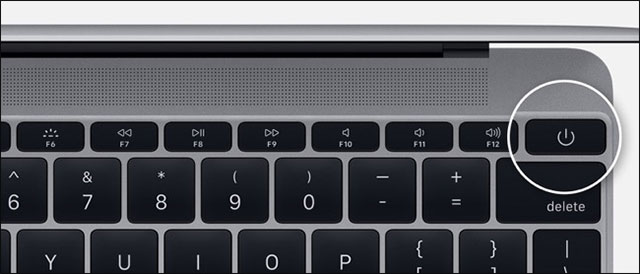 For newer MacBook Air models, the power button will be the Touch ID sensor and also located in the upper right corner of the keyboard area.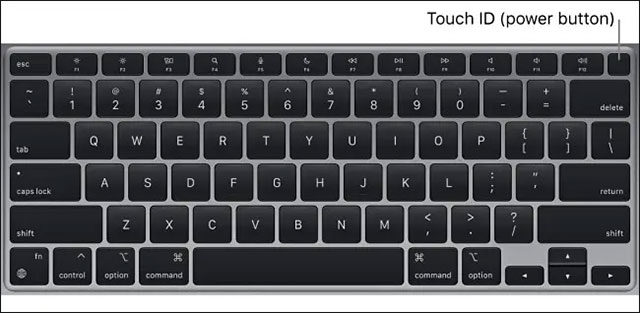 Simply press and hold the power button or Touch ID for 10 seconds. The screen will turn black and the device will turn off. To reboot the system, press and hold the power button until you see the Apple logo on the screen. Good luck!