Anyone who loves Dragon Ball can't ignore the games made in the style of this anime. Universe Warriors is a mobile game that requires you to have a squad of Dragon Ball characters.
Form a squad of powerful warriors and fight other warriors to prove your strength. Cosmic Warrior possesses brilliant graphics, sharp character images, and the character's skill effects are reimagined, giving gamers a great experience.
The game has a giftcode feature for gamers to receive gifts when they first play. So it will be easier for gamers to have a squad and get used to the game's features as soon as they enter the game. Here is the latest Cosmic Warrior code and how to enter the code.
Latest Cosmic Warrior Code
| | |
| --- | --- |
| Code | Effective time |
| TUAN3QUSNTASX | Still validated |
| CHIENBINHVUTRU | Still validated |
| BDK4R2SZ5R | Expire |
| CELLR7VJ0ZQA | Expire |
| CELL7U988J0E | Expire |
| CELLVG3QLD56 | Expire |
| BULMARGR6FHGO | Expire |
| VEGETA7PUF1WEG | Expire |
| VEGETASP2AB2B4EOM | Expire |
| VEGETASP2AMN90131 | Expire |
How to enter code Cosmic Warrior
Step 1: First log into the game, then select the avatar icon.
In the character information panel, select Giftcode.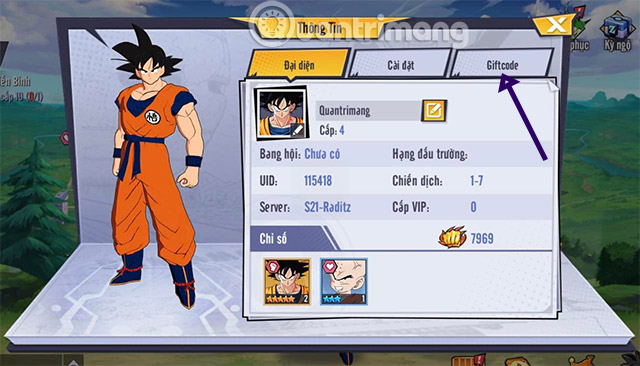 Click on the code input box and enter one of the valid codes above.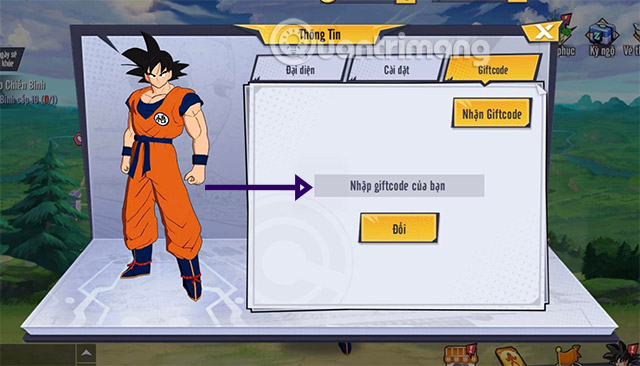 Then select Redeem to receive the reward.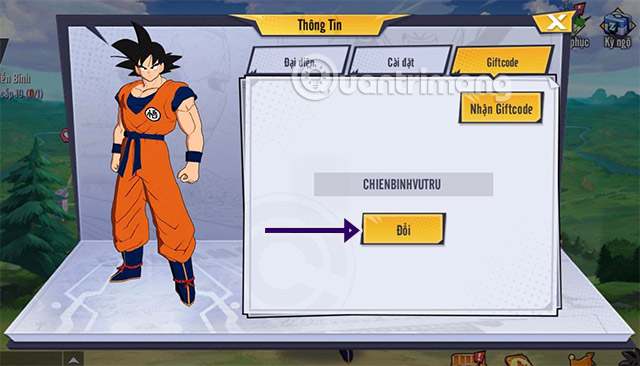 If the code is still valid, you will see the bonus added to your pocket.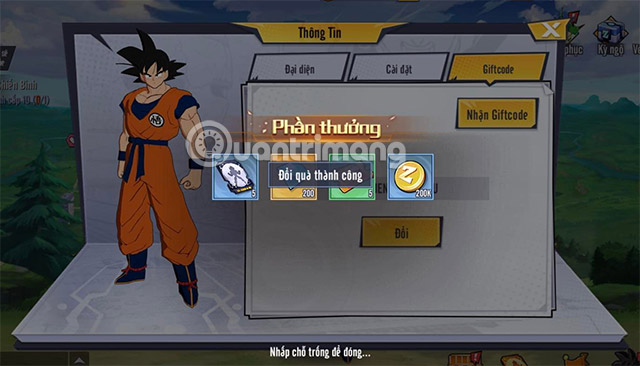 To check the received rewards by going back to the main interface and selecting Bags.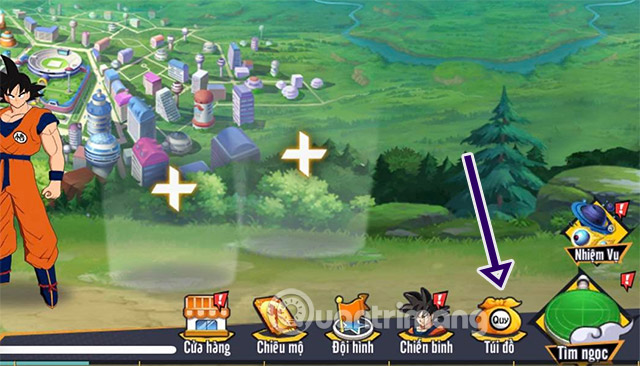 All rewards received from giftcode will be transferred to your pocket.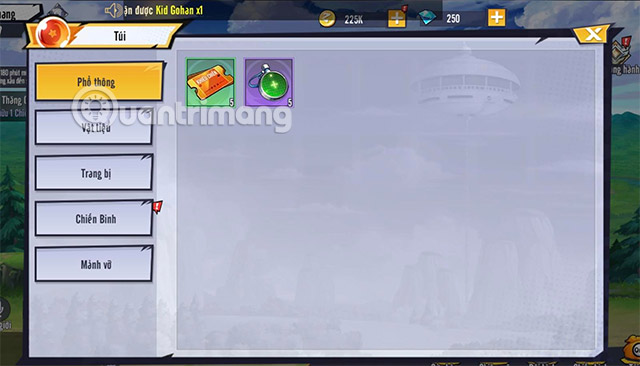 The Giftcode of the Universe Warrior will be sent to gamers by the publisher every week. Quantrimang will regularly update new codes for gamers. Besides, there are also events where players can participate and receive codes.
See more:
.