Combining 2 videos running at the same time is a hot trend on MXH, used by many people to create videos with funny and interesting content, fortunately, you can also create videos of this type by Refer to how to combine 2 videos running in parallel with our CapCut and quickly share on MXH to impress your friends.
Parallel videos known as a video format in which 2 videos are placed side by side, playing at the same time, content creators TikTok has applied this video format to create opposite-form videos, bringing humor and interest to viewers.
How to create 2 videos running in parallel on CapCut quickly and easily
To quickly update and create hot trending videos with this format, you need to refer to the tutorial article How to combine 2 videos running in parallel using CapCut below.
How to combine 2 videos running in parallel using CapCut
To create 2 videos running side by side, you need to use a free online video editing app called CapCut. The detailed steps to follow are as follows:
Step 1: Launch the CapCut app on your phone. If you do not have CapCut installed on your device, you can download CapCut by following the download link below.
– Link CapCut for Android
– Link CapCut for iPhone
Step 2: At CapCut's homepage interface, click "new project" then select the 1st video you want to edit, press "More"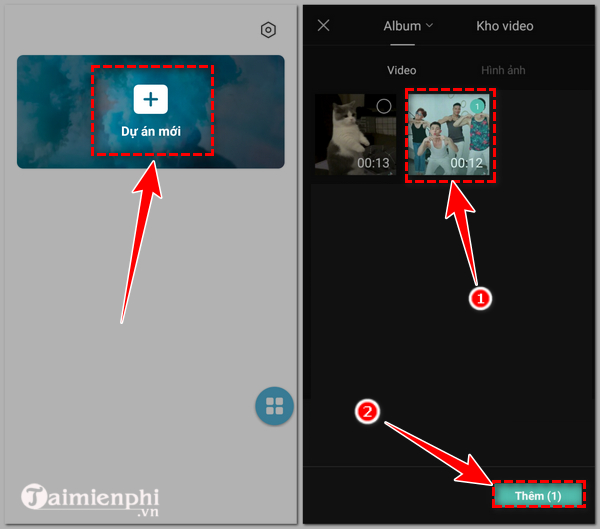 Step 3: At video editing interface 1, click "Format" then choose an aspect ratio of 4:3. Here you can also manually drag the video to the desired frame position.
Step 4: To add other videos to run in parallel, at video editing interface 1, click the "coating"then select"add overlay". At this point, you choose the second video, press "more" to add a video to the first video.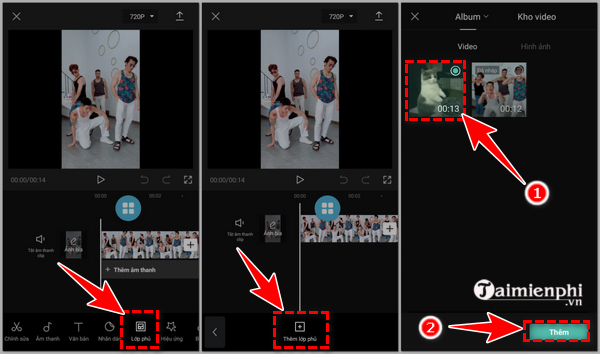 Step 5: At this time, the 2nd video will be displayed on top of the first video. You manually adjust so that the 2 videos fit the frame and have the same size. Here, you can also click the slider to cut and customize 2 videos of equal length as you like.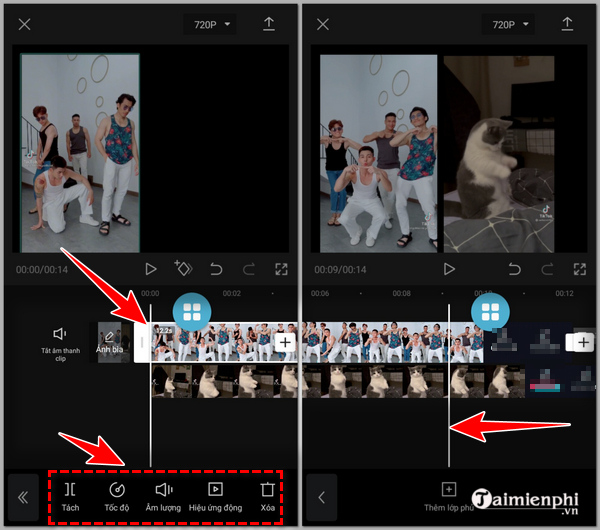 Step 6: If you want to change the display content of each video, you can click on the video and use the editing features on CapCut such as adjusting the volume, video playback tempo, effects used, …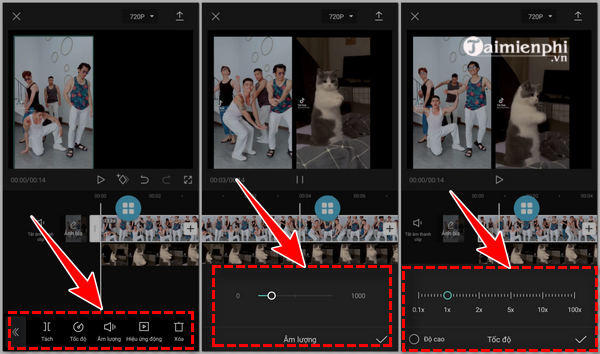 Step 7: If you have created 2 satisfactory parallel videos, you can click the arrow on the top right to export the video. The video export process can take several minutes, you need to wait for CapCut to process the request. Next, you can easily share the newly created video on TikTok or other social networks like Whatsapp, Facebook, Instagram, ..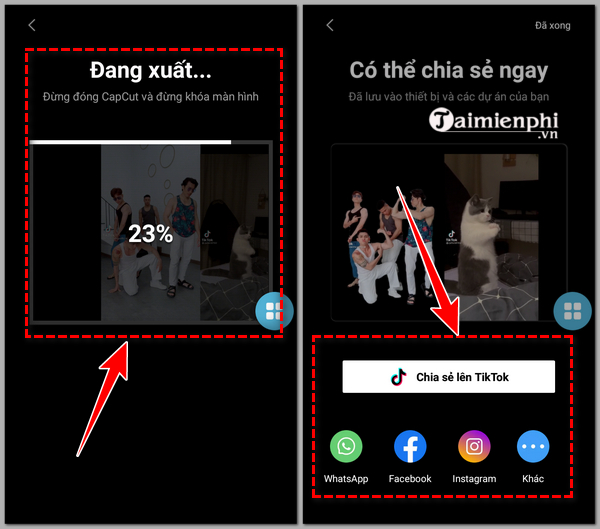 It can be said that, with the great support of the online video editing application CapCut, you can easily create and combine 2 videos running in parallel to catch trends and update new trends on social networks. Creating videos of this type is also quite simple, you just need to follow the instructions in this article of Taimienphi.vn to be able to do it successfully.
https://thuthuat.taimienphi.vn/cach-ghep-2-video-chay-song-song-bang-capcut-65524n.aspx
In addition, to have more creative, unique and funny videos in other topic formats, you need to learn and understand how to edit and edit videos with CapCut. Refer to detailed instructions in the tutorial article Edit videos with CapCut on our phone for better understanding.
Related keywords:
How to merge 2 parallel videos with CapCut
, how to create 2 videos running in parallel on capcut, How to combine 2 videos into 1 on CapCut,
.