The photo album on iPhone will save all the information of the image, such as the image from which application to download. Users can then easily search for a collection of photos downloaded from the application they need, browse images by application on iPhone instead of searching for images on iPhone in turn manually. The following article will guide you on how to find photos quickly on iPhone.
Instructions to quickly find images downloaded from the app on iPhone
Step 1:
First you open the Photos app on your iPhone, then tap the Search icon at the bottom of the screen.
Step 2:
Now display the search interface. Friend enter the name of the app any that I want to search for downloaded images from this application.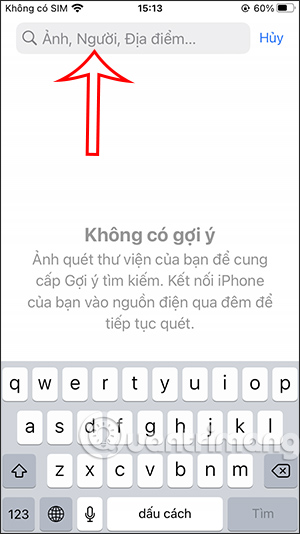 As a result we will see all images downloaded from applications on iPhone, such as downloaded from Chrome. Click See all to see the full number of photos downloaded from this application.
In case the application has its own photo album in iPhone, when you scroll down below you will see it displayed immediately.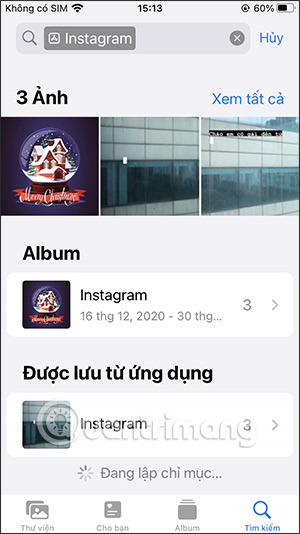 Step 3:
When you tap the image then swipe from bottom to top The last will display detailed information of the image, including downloading the photo from the iPhone app.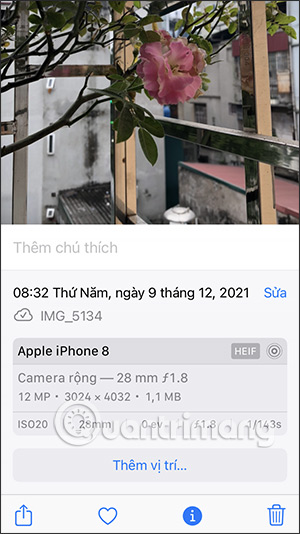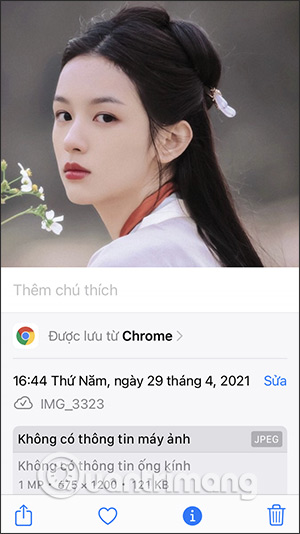 Photos contain a lot of information and here you can check and delete private information in iPhone photos, which is the location where the photo was taken.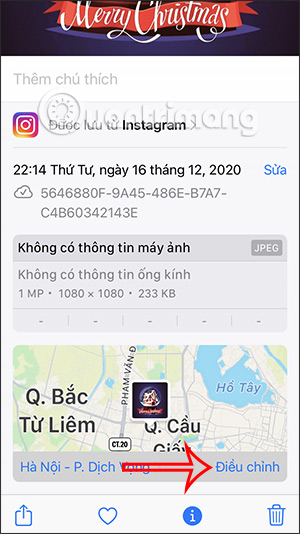 Step 4:
In case you want see all photo albums download from apps installed on iPhone, or capture from those apps, we just need to tap Album category.
Continue Click View all and you will see the entire photo album of the application downloaded on iPhone as shown below.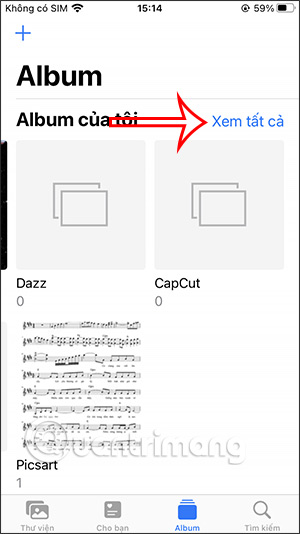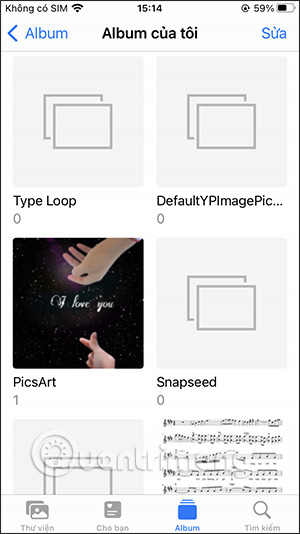 This is a very simple iPhone image search tip, helping to quickly find photos downloaded from any application on the phone.
.