*Update 11/13: Microsoft seems to have resolved the issue with the developer of WSATools, the app will be back up and running soon
A few days ago, TipsMake.com reported that WSATools, an Android APK installer for Windows 11, was suddenly removed from the Microsoft Store without any clear reason given. This is basically a tool that simplifies the process of installing Android apps using APK files on Windows 11.
With the advantages of simplicity, compactness and ease of use, WSATools is receiving great attention from the Windows user community. Therefore, the sudden removal of the application from the Microsoft Store immediately became the subject of controversy on many major technology forums.
Now, after a few "turbulent" days, it seems that Microsoft has solved the problems with the developer of WSATools – engineer Simone Franco – and the application will soon be available again and can be downloaded. normally on Microsoft in the near future.
"Microsoft just emailed me explaining all the reasons why WSATools was removed, and I'm really happy with those reasons.", said Simone Franco in a personal Twitter post, and did not forget to thank Microsoft
In the letter, the Redmond company also gave detailed suggestions as well as ways to solve problems related to WSATools, so that the application is approved and soon reappears on the Microsoft Store. next.
TipsMake.com will continue to update information about this application!
---
*November 10:
As you know, Windows 11 has the ability to run Android applications through the Android Subsystem. Not long after Microsoft allowed users to test Android Subsytem for Android 11, developer Simone Franco created a tool to help people install Android apps on Windows 11 using an APK file called WSATools.
Windows 11 itself also allows users to install Android apps using APK files. However, the WSATools tool will make the installation process easier. With the help of WSATool, you can run almost any Android application that does not depend on Google Play services on Windows 11.
This makes the feature of running Android apps on Windows 11 much more attractive because at the moment Amazon Appstore only offers 50 apps for test users.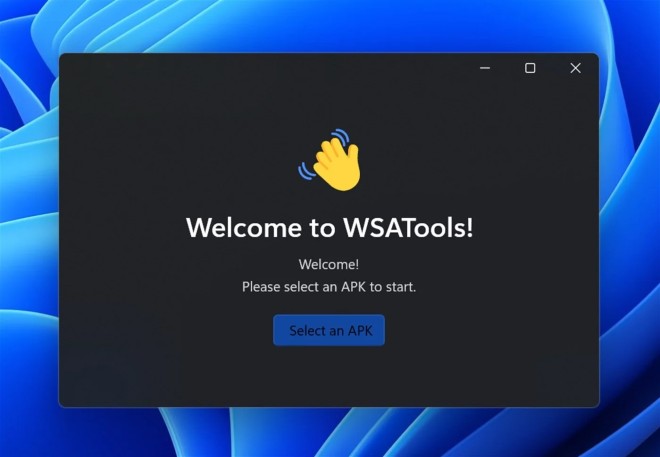 But soon after being posted to the Microsoft Store, WSATools disappeared. Sharing on Twitter, Italian developer Simone Franco said he did not withdraw the WSATools tool from the Microsoft Store.
This means that Microsoft itself has removed Franco's tool from their app store. In the email sent to Franco, Microsoft only announced that WSATools was removed, but did not give a reason.
Franco would love to know what his application was removed for, whether Microsoft removed it by mistake or intentionally removed WSATools.
.