Garena finally released the Free Fire OB30 version after a long maintenance yesterday. This is one of the biggest updates to date, with the release of Free Fire Max and a lot of character balance changes. In this article, we will introduce 5 best Free Fire OB30 characters.
In every update Free Fire, Garena constantly adjusts and increases and decreases the strength of the characters to make the game more balanced. This version of Free Fire OB30 this time Garena removed Chrono, so Top 5 Free Fire characters OB30 The best also has quite a few changes.
Reference: Details of the Free Fire OB30 update on Booyah
The strongest Free Fire characters in OB30 version
Top 5 best Free Fire OB30 characters
1. Alok
Alok is one of the most balanced characters in Free Fire to date. He hasn't changed in a long time, and almost all gamers know how to use him to the best effect. The Alok skill provides two basic in-game bonuses, healing and speed.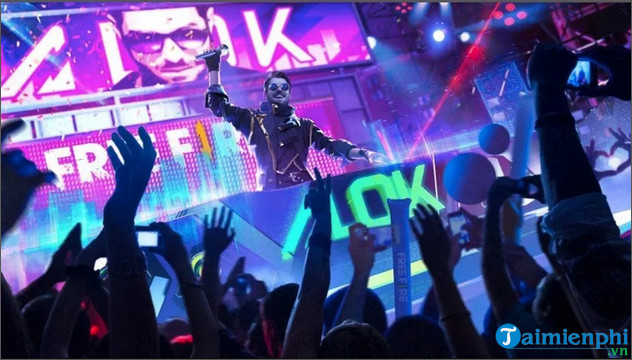 This makes Alok useful in any situation and suitable for any combination, any game mode. However, the best part of this skill is its duration, which allows the player to cross and maneuver much more easily in 10 seconds.
2. Dimitri
Character DJ Dimitri seems to have the strongest and most balanced skill in Free Fire. Since its debut, Dimitri has continuously risen to the top of the list "Best character". His ability, Rhythm of Resurrection is somewhat similar to Alok. It creates a recovery area of ​​3.5m, restores 3HP/s, and allows the user and allies to pick themselves up when killed.
Although Dimitri's cooldown isn't as fast as Alok's, it's still fairly effective at 60 seconds. The duration is quite long, this allows you to use skills in advance and move around instead of having to rely on time.
3. Jota
After the recent buff in OB29, Jota has become a much more formidable character. His performance in combat is greatly improved, with raids repeatedly restoring the player's HP as they hit enemies with their guns. The more damage you deal, the more HP you get.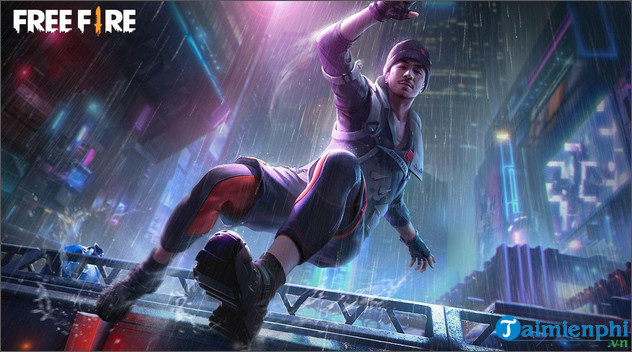 While Jota's ability isn't as strong as the previous version, it works on any weapon and you don't have to take out enemies to get HP. This allows Jota to be a one-size-fits-all choice.
4. K – Captain Booyah
K – Also known as Captain Booyah, is one of the highest level characters in Free Fire who has no cooldowns. While his abilities only revolve around restoring EP and healing, you can switch between modes with super short cooldowns.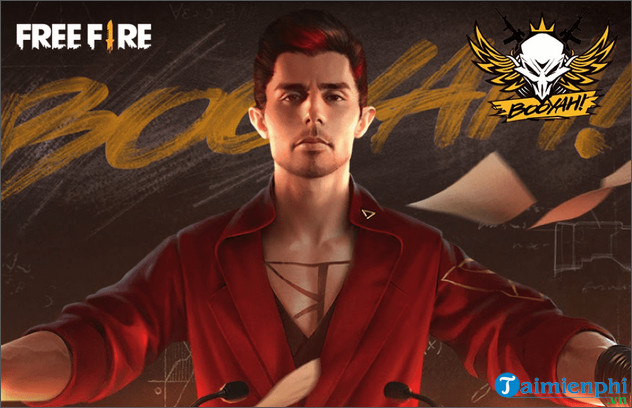 This gives you more flexibility in situations, where you can keep shooting without having to stop healing. The duration of the skill is also unlimited, it is based on the amount of EP you have. If you combine this skill with Miguel's EP heal, your character will heal even longer.
5. Skyler
Destruction of Ice is extremely effective in Free Fire Squad mode and with all the surrounding walls, it is very difficult to directly attack enemies behind the ice wall. However, if you have at least one person with Skyler powers on your team, skirmishes will be much easier.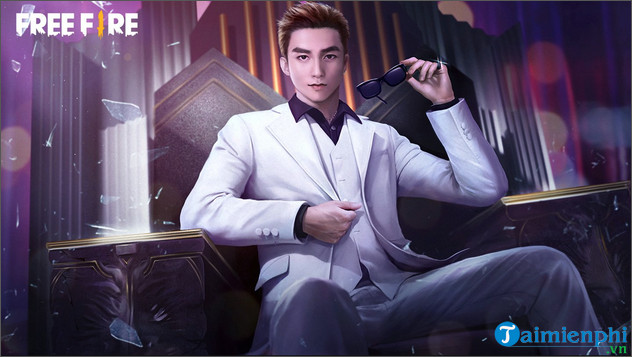 Skyler's Destruction of Ice can affect up to 5 Gloo walls, and for each wall destroyed, he gains a HP recovery effect. This is extremely useful if you plan to take a hit later.
https://thuthuat.taimienphi.vn/top-5-nhan-vat-free-fire-ob30-xuat-sac-nhat-65150n.aspx
Above are the Top 5 best Free Fire OB30 characters, characters that are able to help players win and climb high on the rankings. Also if you want to know how to get Free Fire OB30 Diamonds for free, refer to the link below.
Reference: How to get free Diamonds in Free Fire OB30
Related keywords:
Top 5 best Free Fire OB30 characters
, Free Fire OB30 characters specializing in rank climbing, 5 best Free Fire OB30 characters,
.