Applications on the Google Play Store are being infected with more and more malicious code, which entails threats to phones and tablets running Android operating system. To protect your device, you should actively install it Antivirus software for Android, malicious code on the machine.
These malware not only increase the risk of stealing personal information, turning Android devices into tools for DDOS attacks, but also make the device heavy, affecting your work and entertainment performance.
Here are some antivirus software for Android you can refer to:
The best antivirus on Android
Bitdefender Antivirus Free
Bitdefender Antivirus Free is a fast, powerful Android phone protection solution that uses the latest virus detection and cloud scanning technology. The application does not slow down the device, does not drain the battery and is completely free. The application's autopilot scans any new app downloaded to the device for viruses, the ability to "catch" viruses reaches 99%, protects the device 24/7, blocks all threats before they occur. damage the device.
Also, if you need more features you can use Bitdefender Mobile Security & Antivirus (14 days trial) like:
VPN: Hide IP and unlock geo-restricted content.
Account security: Check if your email account has been breached.
App Lock: Set a PIN for sensitive apps.
Web Security: Real-time security for popular browsers.
Anti-theft: Lock, track and erase data on the phone.
Advisor: See which apps leak your personal information.
WearON: Smart watch protection.
Download Bitdefender Antivirus Free and Bitdefender Mobile Security & Antivirus
Sophos Intercept X for Mobile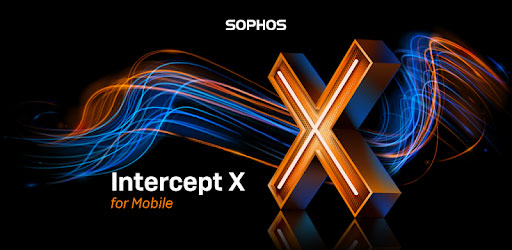 Sophos is one of the favorite anti-virus and anti-malware apps for Android. The software includes all the basics like anti-malware protection, a virus scanner, web filtering, application protection, anti-theft, WiFi security and all the others. Sophos does all of this for free, has no ads, and doesn't include any junk boosting functionality that doesn't actually work. The password-protected Sophos Intercept X for Mobile is compatible with KeePass and it even comes with an authentication function for multi-factor authentication.
Download Sophos Intercept X for Mobile
Antivirus Mobile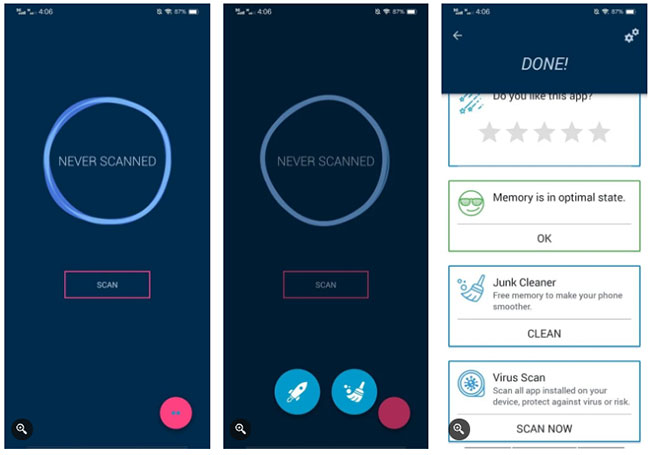 Antivirus Mobile app provides professional quality deep scans. It has a simple interface and a lightweight yet powerful antivirus engine that keeps your phone safe. Antivirus Mobile also offers phone memory cleaner and a powerful junk cleaner.
One of the most common viruses is Trojan Horse, especially for people who install apps from outside the Play Store. It can affect Android devices and is difficult to remove. Antivirus Mobile detects and removes this virus with a powerful cleaning system.
Antivirus Mobile also provides real-time protection by providing a secure firewall to detect the latest threats and remove malware, adware, and viruses.
Download Antivirus Mobile (Free)
Antivirus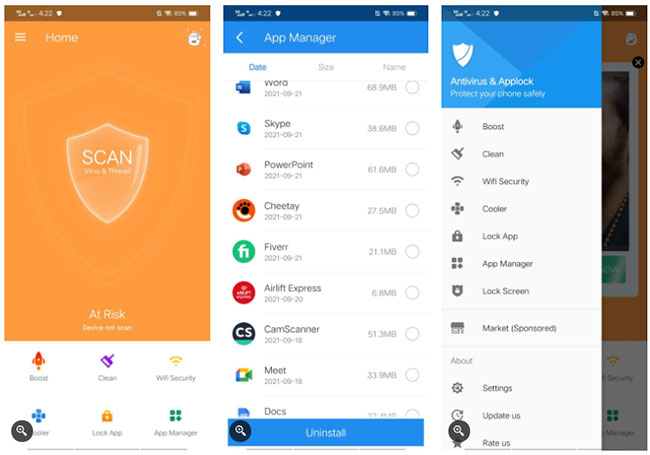 Antivirus app promises comprehensive protection against malware, Trojans and other viruses. It quickly detects risks, viruses, spyware and unprotected applications that can cause potential harm by stealing personal information.
The app has real-time protection that protects your Android phone at all times. The program notifies you in case you install a malicious application, offers to remove and block the application. This antivirus app protects your privacy by locking apps via PIN lock, pattern and fingerprint.
The Antivirus app also acts as a device cleaner that frees up memory and optimizes the phone, although not all of these features can be really helpful.
Plus, the app also monitors your device's temperature and alerts you if it's overheated.
Download Antivirus (Free)
Traced Mobile Security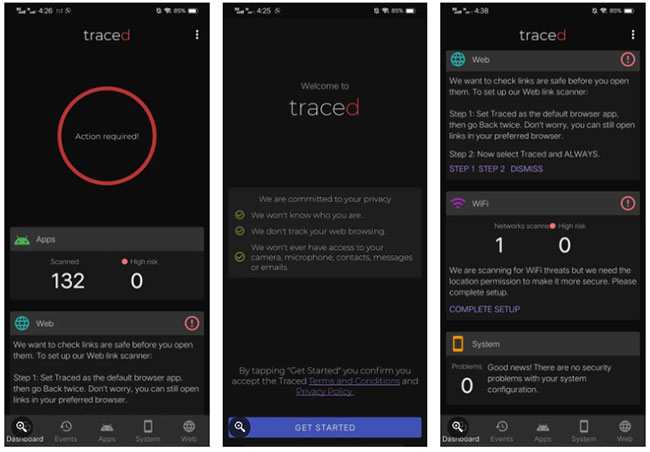 Traced Mobile Security gives you malware detection, anti-Phishing protection and an app privacy scanner. This app can scan without tracking and without ads. In addition, it keeps your personal and business data safe.
This app provides full phone security by detecting malicious apps, unsecured WiFi networks, phishing links, vulnerable software and any problems with device configuration. your device.
Traced detects tracking software, spyware, and any other applications that could compromise your security without your knowledge.
Download Traced Mobile Security (Free)
Security Antivirus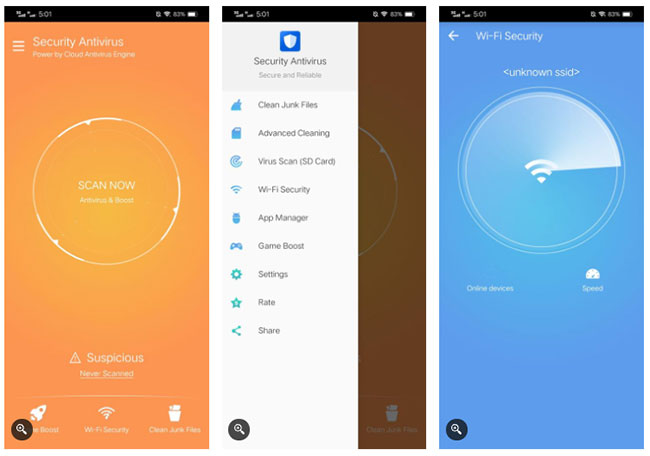 Security Antivirus helps you stay safe and protect your privacy by alerting you to suspicions and cleaning viruses, spyware, and Trojans. It analyzes mobile security, WiFi network security and browser to detect any intrusion.
This app has additional features to protect personal data, including bank account information and photos, keeping the device safe and protected. It offers both local antivirus security and cloud security support.
The application has additional device cleaning features and will delete junk files, leftover files, unused applications and cache.
Download Security Antivirus (Free)
Smart Security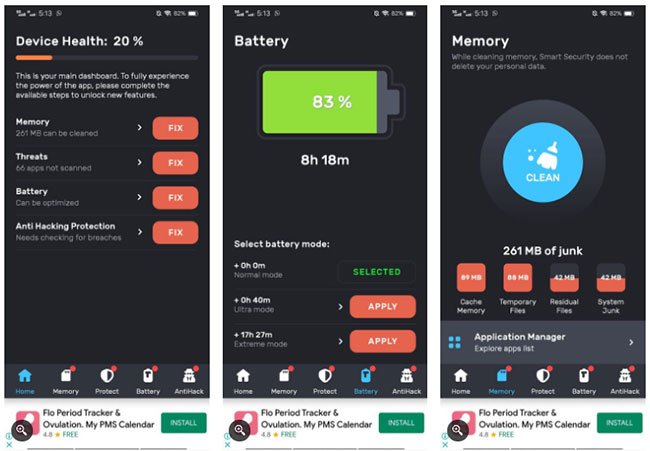 Smart Security is another useful antivirus app for Android devices that provides mobile protection as well as phone cleaner. Smart Security's guard scans and detects various viruses on Android devices, and continuously monitors for phone vulnerabilities and potential threats even when the app is closed.
The application provides a mobile booster that cleans junk files, caches and other unwanted things on the phone. Smart Security's CPU cooler eliminates apps, tasks or processes that can damage your phone.
Download Smart Security (Free)
Why should you use security software on Android?
In the past few years, Google Play Protect has been drastically improved, for the ability to work more effectively, this is an undisputed fact. Sadly, however, the Google Play Store has never been seen as a truly secure app delivery platform. The phenomenon of applications on the Google Play Store being infected with malicious code is not uncommon, and this entails dangers for phones and tablets running Android operating system. This is also why security experts still recommend installing a specialized software solution that can help detect malware (viruses) and malicious applications quickly and proactively.
Google Play Protect serves as the basis for AV-TEST's tests, but only gets an overall score of 6. For third-party products, Avast Mobile Security and AVG Antivirus Free are the ones that have lowest score, with an overall score of 15.4. Both these software basically share the same engine, so they provide similar performance on Android devices.
In testing, AV-TEST used up to 10,000 newly infected apps and a reference set of 10,000 older and existing infected apps. Notably, Google Play Protect wasn't even able to detect some known threats.
"Google Play Protect showed an average detection rate of 64.6% in real-time testing. Again, these are old, mostly well-known malware. In rounded numbers, this means that in our tests, Google Play Protect missed between 3,500 and 5,500 hidden malware apps out of a total of 10,000 malicious apps," AV-TEST said. .
And what's worse, Google Play Protect even sends false warnings regarding apps that have been installed from the Google Play Store. "Play Protect triggered false alarms nearly 50 times on harmless apps sourced from the Play Store. And nearly 80 false alarms for apps from other sources. That's why no points were awarded to Google Play Protect in the actual usability category."
Overall, you shouldn't rely on this built-in tool alone if you want to maintain the best protection on your Android device.
Wish you have moments of fun!
Check out some more articles below:
.