At this year's Android Dev Summit, Google introduced an update to devices with large screens, including tablets, foldable devices, and devices running ChromeOS. Google calls this update 12L and it is intended to make Android 12 run more smoothly on large screen devices.
And recently, Google has officially launched Android 12L.
What improvements does Android 12L have?
First, Android 12L optimizes the device's user interface (UI) layout, adjusting the home screen, lock screen, notifications, quick settings, etc. Google says any screen Any image with 600 pixels density independent will show a two-column layout that uses the entire screen.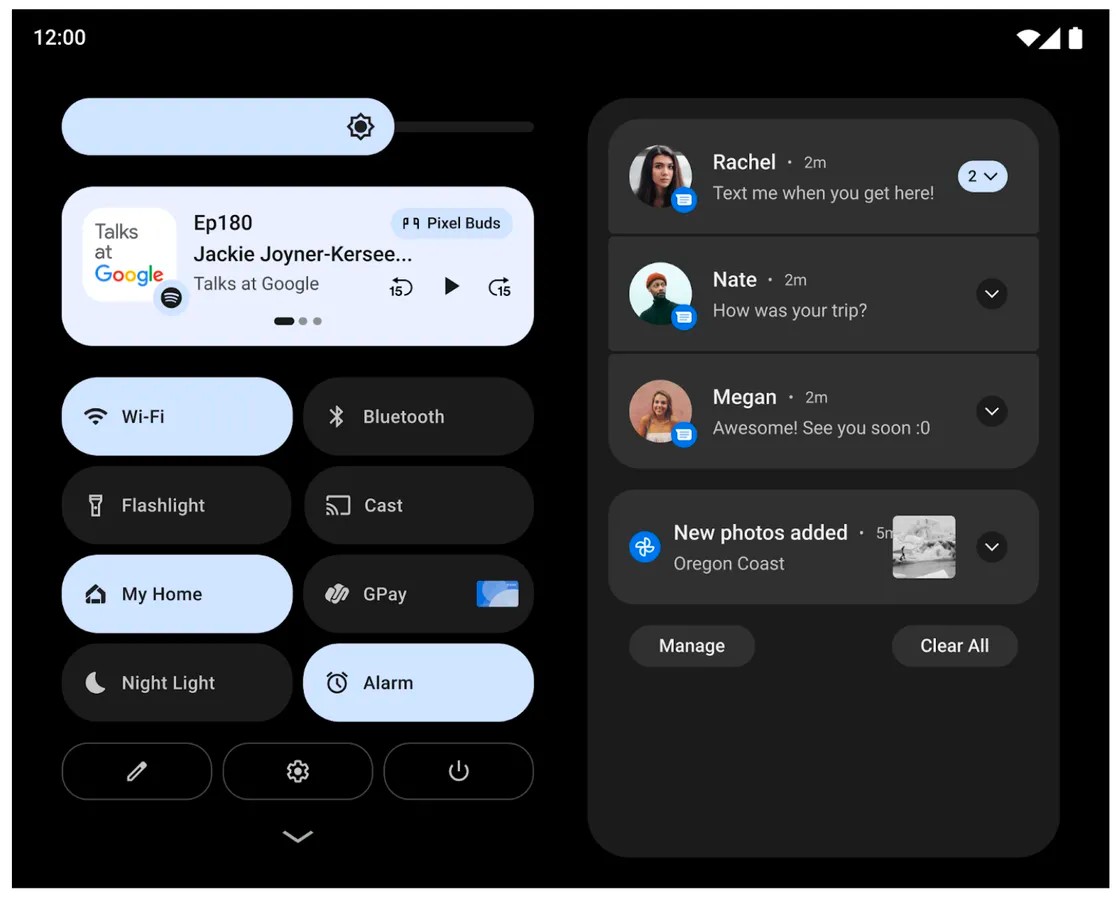 In the example Google gives, the Quick Settings menu is pushed to the left side of the screen while the notification panel is locked to the right. This allows you to access both simultaneously without opening one app and closing another.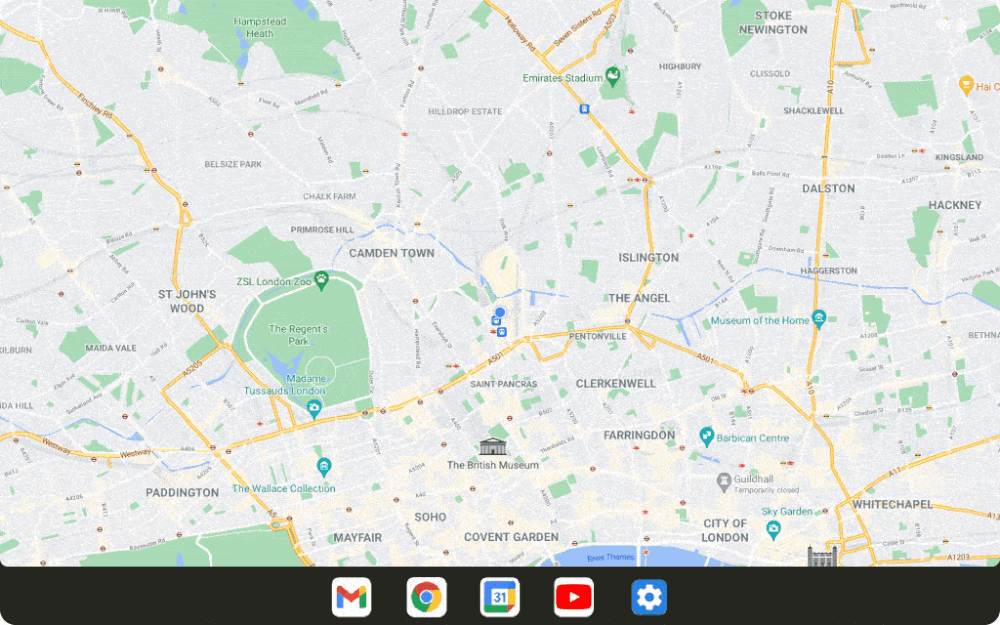 Android 12L also has a new taskbar that helps you switch between apps easily and quickly. Dragging and dropping an app from the taskbar opens it in split-screen mode, which Google says is enabled for all apps whether they're resizable or not.
Another change of Android 12L is that the letterboxing space will be improved to make applications look more attractive. Google allows app developers to change the size, shape, and color of the letterboxong, as well as add rounded corners and adjust the insert window position.
Letterboxing is a black stripe that often appears on either side of an application window when the application cannot be resized or rotated on large screen devices.
Release date of Android 12L
Google plans to launch Android 12L early next year but now you can try out the new features in advance on the 12L developer page. There you can download a 12L emulator for testing.
Google also shared that it is working with OEM partners to roll out the 12L update and a developer trial of 12L to the Lenovo P12 Pro tablet currently in development.
A lot of foldable smartphones have been released, so it's no surprise that Google decided to roll out an update specifically for them. There is information that Google is developing two foldable smartphone models, Samsung is testing a screen that can be folded into a tablet…
The coming years will be the year for foldable devices, and this trend shows no signs of stopping.
.