What is Debian Developer?
March 20, 2020
Debian Developer (DD) is responsible for directing and developing the Debian Project with the main tasks of researching and developing new updates, maintaining the stability of current software packages, and fixing the above errors. releases, etc.
What is Debian Developer?
Table of Contents:


1. What is Debian ?.
2. What is Debian Developer (DD) ?.
3. Main responsibilities of a Debian Developer ?.
4. How to become a Debian Developer.
1. What is Debian?
Debian, or Debian GNU / Linux is a free operating system, distributing free and open source software, developed by the Debian Project with the main purpose of supporting the community. The Debian Project was first started by Ian Murdock on August 16, 1993. The first version of Debian 0.01 was released on September 15, 1993 and the first stable release 1.1 was released on June 17, 1996. Stable branch of Debian is the most popular version for personal computers and servers, and is the database for many other distributions.
Debian is one of the oldest operating systems based on the Linux kernel. This project is run via the Internet by a team of volunteers and is based on three background documents, including the Debian Social Contract, the Debian Constitution and the Debian Free Software Guidelines.
Since its inception, Debian has been developing publicly and distributing freely according to GNU principles. It was for this reason that it received funding from the Free Software Foundation from November 1994 to November 1995. When funding was stopped, the Debian Project formed a non-profit organization, "Software in the Public Interest", to continue its development.
Debian users have online access to the 59,000 software repositories. Official Debian only includes free software, but users can still download and install paid software from the platform's archive. Debian has popular free programs such as LibreOffice, Firefox browser, Evolution mail, K3b disc burner, VLC Media Player, GIMP image editor, and Evince. Debian is a popular choice for servers.
The rich products created by the Debian project are the result of the hard work of experienced Debian Developers (from individual to collective work) and from user feedback.
2. What is Debian Developer (DD)?
Debian Developer is responsible for many different jobs. As an official member of the project, they have a great influence on the direction and development of the Debian Project. A Debian Developer is usually responsible for at least one software package. However, based on time and desire to work, they can join many different teams; as such, they will have to take greater responsibility in the project.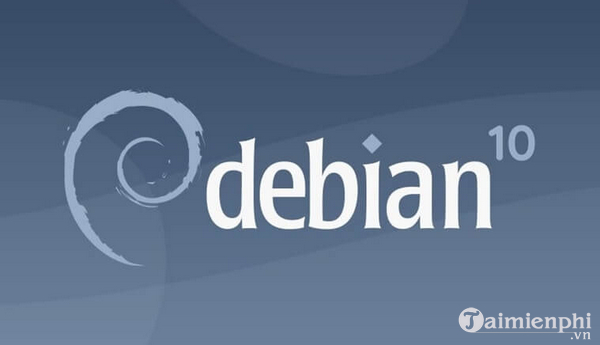 Debian has a database of all the publishers registered with the project and their related information (such as address, telephone number, geographic location, etc.) Some information ( full name, country, username in the project, IRC username, GnuPG key, …) will be public on the website. Geographic location will help create a map locating all Debian Developers around the globe. Debian is truly an international project and their developers appear on every continent, though most are in Western countries.
3. What are the primary responsibilities of a Debian Developer?
– Researching and releasing new updates
– Maintain the stability of the software packages
– Fix bug on release
– Coordinate with other developers to get the job done
4. How to become a Debian Developer
Before registering to become a Debian Developer, you must find out all the information regarding the rights and obligations of this job, especially in Debian Social Contract. This process also means that you will have to verify your identity, job orientation and technology skills. You can demonstrate by submitting a fix based on your own knowledge through the project's Bug Tracking System or assisting another member in maintaining and fixing the package.
https://thuthuat.taimienphi.vn/debian-developer-la-gi-55970n.aspx
In addition, you need to be supported by a Debian Developer to be able to sign an OpenPGP key and assist you with your application. At the same time, you have to gain their trust in order to become an official Debian Developer.
.