What is MS Tracking? What is Ms tracking for online exam? This is a question that many users ask recently. Please read the article below to get the answer.
What is MS Tracking?
According to a lot of information shared online, MS Tracking is a feature of Microsoft Team online meeting and teaching software, helping users manage and track the changing activities of many users. With MS Tracking, users can add activities and tasks to the whole group. Then, track the team's time and progress.
What is Ms tracking for online exam?
According to information spread online, with Microsoft Team's Tracking, teachers can create online exams and tests and track students' work progress right on the application. This means that during the exam, the camera will be open, face detection, mic will record, all keyboard and mouse actions will be recorded.
Because many schools are still learning online, many students can't help but worry about the end of the semester exam will be held online via the Microsoft Office Teams app.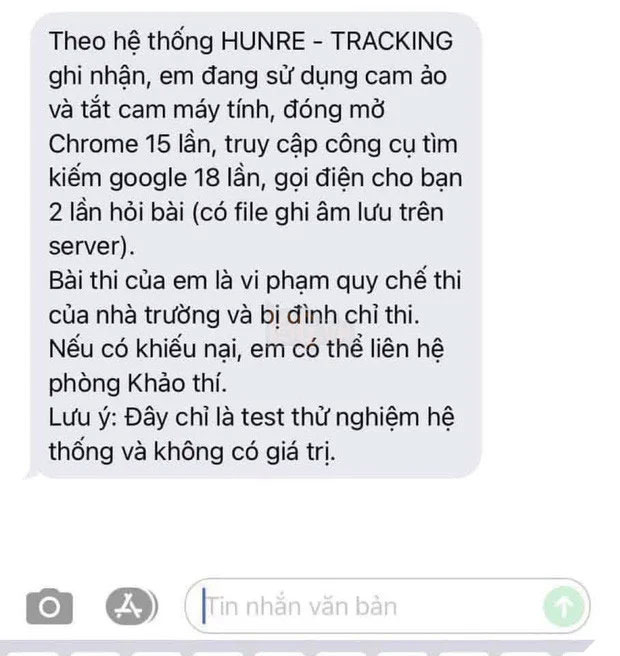 In May, a photo recorded of a university using MS Tracking in the 2nd semester exam recorded the entire process of a student using virtual cam, calling a friend to ask questions, the number of times to open and close Chrome, the number of times to access Google … make many students startle and worry. However, that is just an image.
However, Quantrimang has tried, there is no way to download or experience MS Tracking, so it is likely that this software is not real.
We will continue to learn and update the article when there is more accurate information about this software.
.