It will not be until 2023 that Apple will launch the next generation iPhone model, or iPhone 15 (according to Apple's iPhone naming convention). So what's new about the information surrounding the iPhone 15? When is it released? Price? are still rumors and interesting unknowns.
Although iPhone 14 has not been released yet, the latest information on configuration and design iPhone 15″ was gradually revealed. So when will the iPhone line of 2023 be released and what features and specifications are worth noting?
New features on iPhone 15
I. What's new with iPhone 15?
1. No more Lightning port
Apple's iPhone models typically come with a Lightning port – a feature first introduced in 2012 on the iPhone 5. At the time, Apple promised its customers that the feature would only last. present within 10 years and this "10 years" will end in 2022. Thus, users can expect that Apple will introduce a new type of port on the iPhone 15.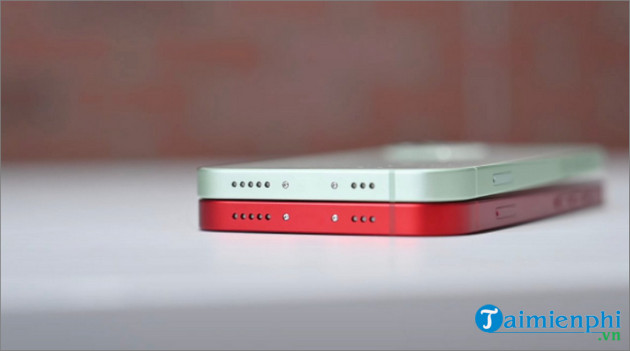 2. Touch ID is back
Touch ID has been replaced by Face ID since the iPhone X was released. The reason for this alternative is to activate the device screen without taking up space by the Home button. Apple also says Face ID is much more secure than Touch ID, with a failure rate of 1 in 1 million.
However, Apple announced a new version of Touch ID for the iPad Air 4 and later the iPad Mini 6 with the Touch ID switch to the power button. This leads many people to believe that Apple will definitely bring Touch ID back to the iPhone 13.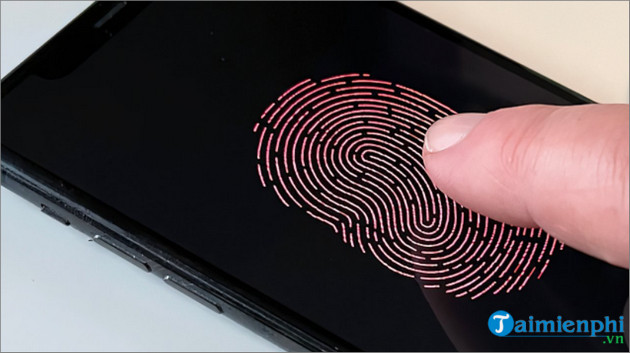 Many sources say that Apple is looking to bring Touch ID back, but not integrated in the device's power button. Analyst Ming-Chi Kuo believes that Apple will design Touch ID under the screen in 2023. This feature was originally intended for "iPhone 14" but has been delayed to the "iPhone 15" version.
You can also refer to the price of iPhone 14, design and configuration in the article below to give your comments about this iPhone line.
.
See also: How much does iPhone 14 cost?
3. Camera Periscope
A new camera system will likely be used on the iPhone 15, allowing users to zoom to a much greater extent. However, it is yet to be confirmed whether Apple will replace the existing Telephoto lens on the iPhone or will add a fourth lens with similar capabilities.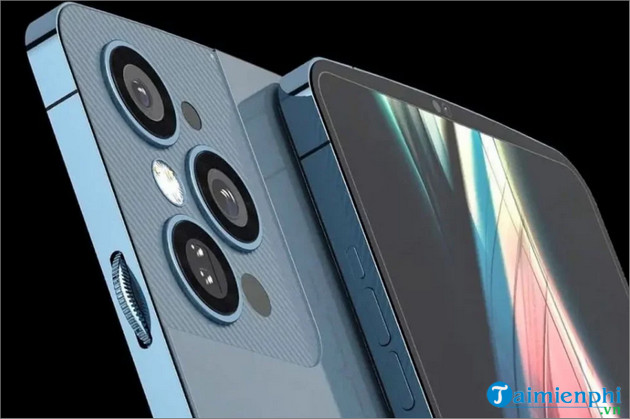 According to a supply chain report published in April 2022, many manufacturers have begun to roll out the production of the necessary parts for the Periscope Camera system. These parts are intended for use with the iPhone 15.
4. 5G . Modem
Apple's problems with modems led the company to create its own modems for its devices. Currently, Apple is using Qualcomm to supply 5G modems for iPhones, but this will probably end soon as the company is expected to use its own modems by 2023. Not only are these modems cheaper. common modems, but also helps Apple integrate modem technology into Apple Silicon.
II. When will iPhone 15 be released?
Apple could launch an iPhone 15 with up to 2TB of storage to facilitate new space-intensive features like ProRes video. This caused the price of the iPhone to rise to nearly $2,000. In addition, another version of the iPhone 15 is the iPhone 15 Fold, which is a high-end iPhone model and costs about $ 1,499. It is expected that Apple will put the iPhone 15 on shelves in September 2023.
https://thuthuat.taimienphi.vn/iphone-15-co-gi-moi-khi-nao-ra-mat-69774n.aspx
Although users still have to wait a long time to officially own iPhone 15, it can be believed that this version will bring many unexpected breakthroughs. Let's wait for more latest information about iPhone 15 updated by Taimienphi.vn.
Related keywords:
what's wrong with iphone 15
when will iPhone 15 come out, new features on iPhone 15,