Windows 11 has also been officially released by Microsoft on October 5, 2021, comes with a collection of at least 18 completely new desktop wallpapers in a youthful, colorful style, and created by the team. Famous designer Six N. Five Studio is based in Barcelona.
At 3840 × 2400 resolution, each image fully meets the 4K wallpaper standard, and is organized by different themes. Let's discover the meaning of these new wallpaper packs!
Windows Light and Dark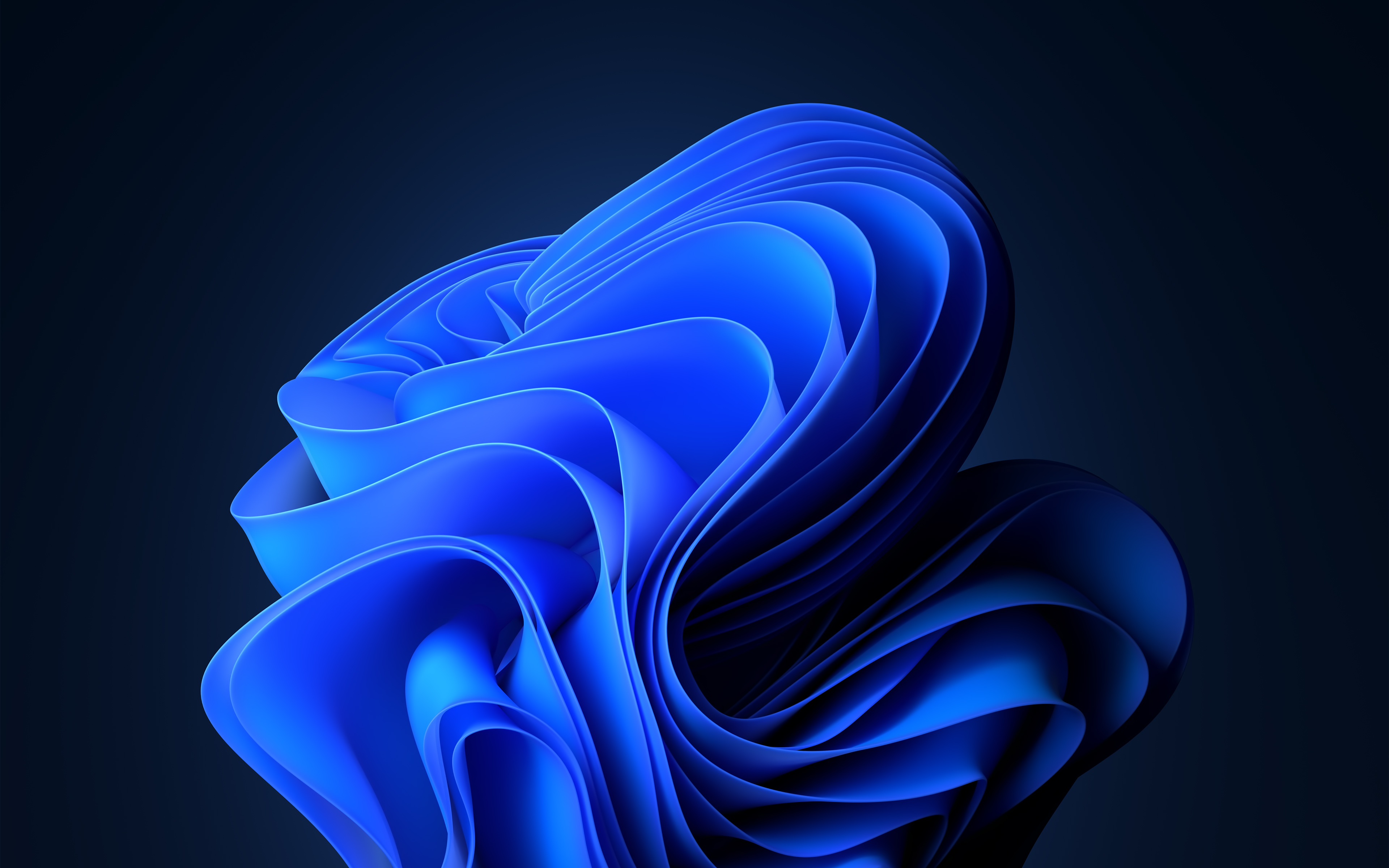 This is the default Windows 11 wallpaper pack, with the subject being a stylized blue ribbon, soft winding for a light and comfortable feeling. This wallpaper pack has two variations, a light blue background color for the light mode setting and a dark blue background color for the dark mode background of the operating system.
Glow
This wallpaper pack includes 4 different variations, with the subject being a spherical object reminiscent of planets in space. Objects are illuminated with different strong and weak colors. The most prominent of which are green, blue, magenta and purple.
Captured Motion
Captured Motion wallpaper pack is inspired by colorful abstract swirls, ribbons, bubbles, but mainly red, orange and purple. All highlighted on a dark background This color scheme provides a modern touch, allowing high-quality panels to "show off" their color reproduction.
Sunrise
Natural landscape-themed wallpapers are an indispensable element on any Windows update, and Windows 11 is no exception. This "Sunrise" pack features 4 different nature photos, but follows a similar "texture", including water, mountains, trees, sun, and sky.
Flow
This wallpaper pack continues the style seen in the default Windows light and dark themes, but is colored in a softer, more saturated style, including blues, greens, pinks, and grays. All evoke a sense of simplicity and elegance.
Download Windows 11 4K wallpapers, high resolution Windows 11 wallpapers
The set of Windows 11 wallpapers above has been resized for your convenience. To download the full set of Windows 11 wallpapers with default resolution, click on the link below, then extract the file and use it!
Link to download high resolution Windows 11 wallpapers
Extra Bonus:
In this wallpaper set, there will be many wallpapers for different themes. Enough for you to make an album of automatic wallpaper changes on your computer. If you want to experience it directly, you can install Windows 11 Preview.
See more: