Recently, Xiaomi has launched a mouse pad with heating feature called Heated Mat. Xiaomi's mouse pad has a size of 80 x 33cm, large enough to place a keyboard and mouse at the same time.
Xiaomi's new mouse pad has 3 heating modes including warming mode (39°C), medium mode (44°C) and heating mode (49°C).
After selecting the heating mode, the mouse pad will maintain the preset temperature, and automatically turn off after 4 hours. Therefore, users can rest assured if they accidentally forget to turn off before leaving the desk.
The Heated Mat mouse pad has the ability to heat up evenly and quickly after only 10 seconds of turning on. The buttons are located in the upper left corner of the mouse pad for easy operation. The product has a maximum power of only 80W.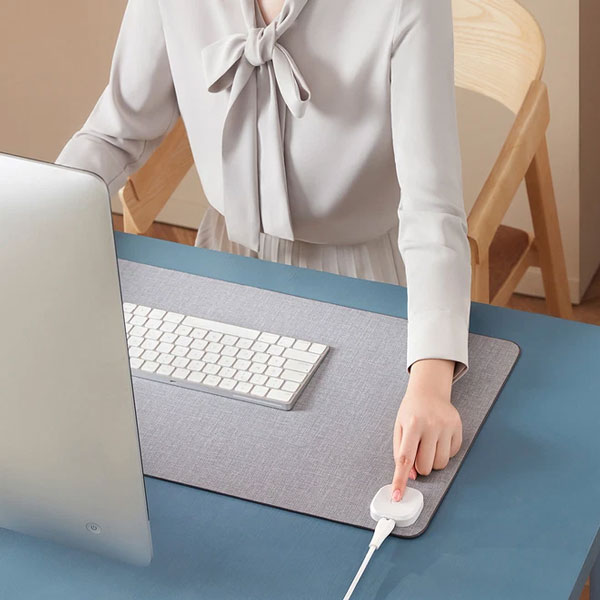 Xiaomi's mouse pad is also waterproof, not deformed after a period of use due to the impact of temperature.
In addition, this mouse pad also has a flashing mode every hour to remind users to get up and move after a long period of sitting.
This heating mouse pad has quite a few colors for users to choose from.
Currently, Xiaomi's heating mouse pad is being sold on the Youpin crowdfunding platform and has a retail price of 139 yuan (about 495,000 VND). However, currently, the product is being discounted with prices from only 62 yuan (about 220,000 VND).
Xiaomi's new mouse pad will help those who have to work often with computers, sitting for too long in cold weather to warm their hands.
.